80 Years Later: Remembering the Hurricane of 1938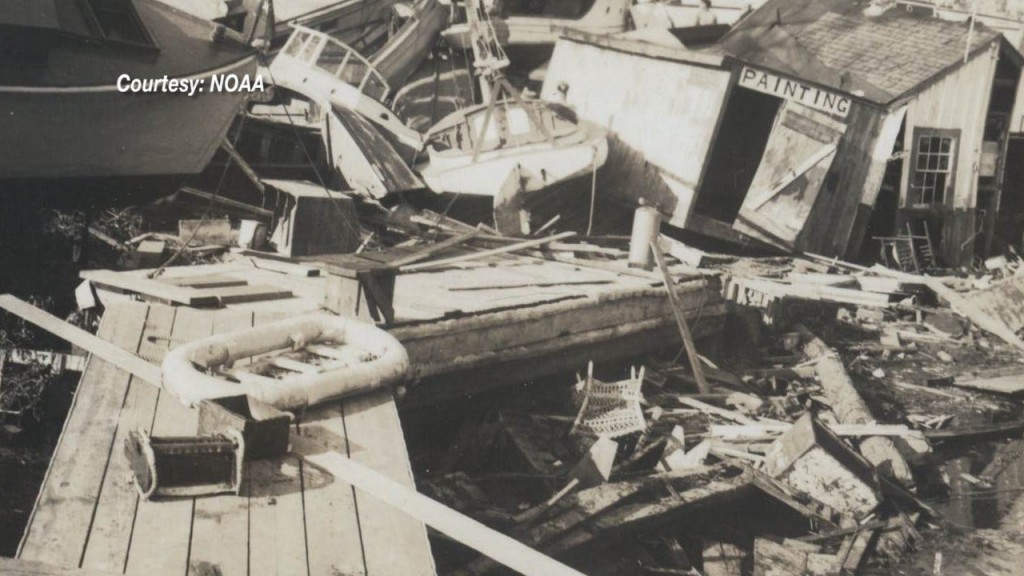 By: Tim Studebaker
Facebook: @TStudebakerABC6
Twitter: @TStudebakerABC6
Email: tstudebaker@abc6.com
PROVIDENCE, R.I. (WLNE) – Friday was an important anniversary here in southern New England. It's been exactly 80 years since the Hurricane of 1938 walloped the area.
The hurricane left its mark, not only on the geography, but also on the minds of those who lived through it. It's one of those events that's passed on from generation to generation. A storm so powerful, it leveled neighborhoods, destroyed fishing fleets, and flooded the coastline and downtown Providence with a storm surge like no other.
By just about any measurement, the Hurricane of 1938 was impressive. It was one of the strongest to hit this area. Winds gusted over 120 miles per hour. The storm surge reached up to 25 feet. In southern New England alone, 564 people died, 8900 homes and buildings were leveled, and entire marine fleets were destroyed.
But, numbers are numbers. The stories passed down belong to the people who went through it. The images, burned into their memory.
Grace DiSanto was 6 years old
DiSanto says, "The teachers said 'run, run, run' and I remember running home and my mother waiting for us at the door."
She says it was a close call.
DiSanto says, "Just as I crossed, going down the sidewalk out of the school, this huge tree came down and fell in back of me. And I made it to the house just in time."
When the storm ended, 16 year old Coralie Kraetzer and her father left New York for Massachusetts. They stopped in Charlestown to check on family.
Kraetzer says, "The National Guard was taking care of it there. And so, they wouldn't let us in."
She says they finally got in where they found a scary scene.
Kraetzer says, "The water had taken the garage and moved it over to this side. There were boats even up in the trees."
They were scared for what they might find in the house. But everyone was fine.
Kraetzer says, "They were all sitting around the living room with a fire going. They were having sherry."
Angela Ferranti was 18. She worked for a jewelry company in Providence.
Ferranti says, "We were all frightened. But, they didn't let us out until 5:30."
They started walking home, but didn't get far. They were forced to take shelter in city hall until midnight.
Ferranti says, "We had to jump over trees. We had to watch live wires. It was scary."
Edna Holdsworth was 21. She says a relative had parked his brand new car in downtown Providence, where it was ravaged by flood waters.
Holdsworth says, "It ruined his car. It was no good after that".
The storm hit long before the Fox Point hurricane barrier was built. The flooding in downtown Providence was incredible. For those of us who weren't here to see it, markers on the walls of some of the buildings there show where the water crested at the height of the flooding.
The storm struck years before hurricanes got names, but no name is necessary to remember the Hurricane of 1938.
© WLNE-TV / ABC6 2018