9/11 Wall of Hope monument installation begins in Providence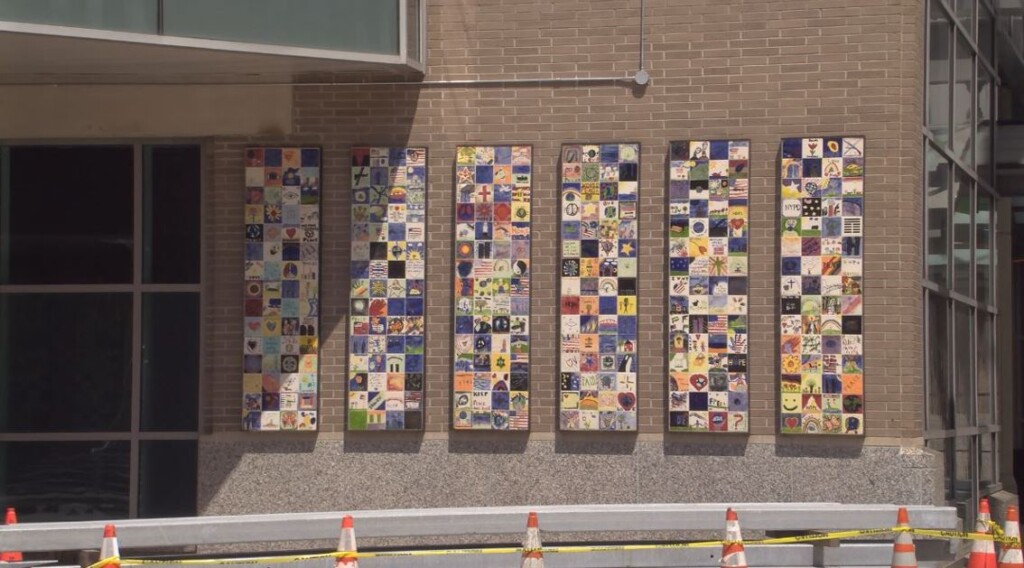 PROVIDENCE, R.I. (WLNE) — The 9/11 Wall of Hope monument organization announced the restoration project for the memorial is complete.
Starting this week, officials said 20 apprentices from Ironworks Local 37 will work to reinstall the restored memorial between the AMP and RI Convention Center in downtown Providence.
"Local 37 is honored to partner with Gilbane and the Wall of Hope organization to install this meaningful monument ," Matt Jackson, president of Local 37 said.
"It has taken a village to make this all happen — the relocation of this important memorial monument could not be happening without the generous leadership of Ironworkers Local 37," said Alex Mendoza, of Gilbane Building Company.
Officials said Rhode Islanders and visitors from around the would will be able to experience the powerful memorial in the hear of downtown Providence.
Members of the 9/11 Wall of Hope monument organization said in a statement, "Just as the original 9/11 Wall of Hope brought people together to commemorate the power of love over hate, the unveiling of this newly-restored Wall of Hope will rekindle a sense of community and common ground among those who gather in remembrance and honor."