9/11 Memorial comes to Lime Rock Fire Dept.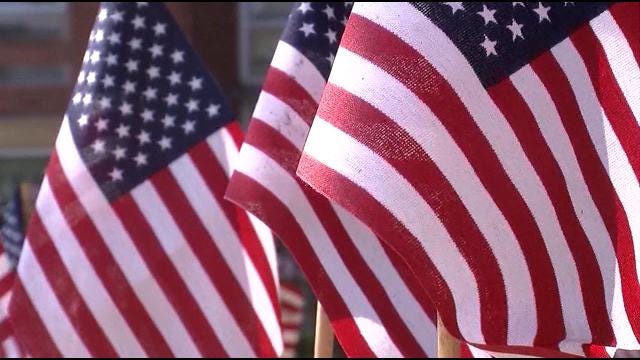 Nicole Brazier
@NicoleBrazierTV
nbrazier@abc6.com
LINCOLN – Lining up side by side, members of the Lime Rock Fire Department stood with New York Fire Department brothers who participated in the rescue efforts at Ground Zero on 9/11. A day oftentimes too difficult to recount.
"After the 10th anniversary of 9/11, I felt that this was a perfect tribute, to honor our fallen brothers who sacrificed their lives in order to save others," said Lt. Joe Amaral of the Lime Rock Fire Dept.
Twin towers of concrete now stand proud outside the Lincoln department.… a symbol of the brotherhood of firefighters.
And just a small part of what Thursday's ceremony represented.
"I'm proud to say that you guys here are my brothers and I have a steel here… The steel that I have with me today was not just the steel of the Trade Center but it was from the South Tower where we lost our members," said Captain John Atwell of the NYFD.
Constant reminders of the 343 firefighters and paramedics who died at the World Trade Center more than 10 years ago.
"It is a beautiful thing that people haven't forgotten. I'll travel to the ends of the earth for anyone who's going to respect the guys that we lost that day," said retired NYFD firefighter Keith McElwain.
(c) WLNE-TV 2014