9/11 Remembrance ceremonies held in Rhode Island, Massachusetts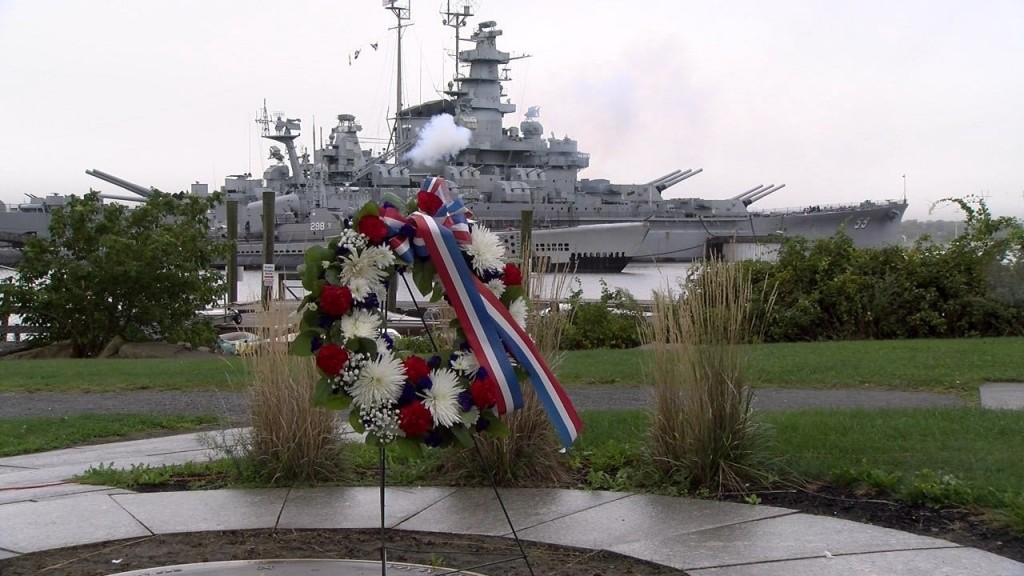 By: Scott Cook
Email: scook@abc6.com
Twitter: @jscottcook
SCITUATE, R.I. (WLNE) — Fog and mist set a somber scene in Scituate, where state leaders, first responders, and mourning families gathered together at State Police Headquarters, to remember the Rhode Islanders lost on September 11th, 2001.
"Shawn was on his way to Hawaii with his girlfriend," said attendee, Patrick Nassaney, talking about his son.
"They were on United flight 175 that struck the South Tower."
Thirty-seven American flags lined the drive way — one for each Rhode Islander who lost their lives on 9–11 or in the War on Terror.
"They do such a good job here, particularly with the taps and bagpipes," said Nassaney. "I mean, it's like mixed emotions. It puts a smile on my face because I just love that, but then you start thinking of what it represents."
Governor Gina Raimondo, as well as Senators Jack Reed and Sheldon Whitehouse, and Congressman David Cicilline promised the crowd that the state would never forget the lives lost on that fateful day.
"May we honor the memory of those we lost in this endeavor now and forever," said Senator Jack Reed.
Families of victims received white roses from state troopers, and a bell was rung four times — once for each plane that went down.
Over in Fall River, a 21–gun salute from aboard the USS Massachusetts, capped off the 'Rite of Reflection Ceremony," which honored victims from Massachusetts, and paid thanks to first responders nationwide.
"9/11 has come to symbolize triumph," said Fall River Fire Chief, John Lynch. "The triumph of a nation and her people over the forces of evil."
These are just a couple emotional reflections, from ceremonies held nation-wide on Tuesday, to make sure we never forget.
© WLNE-TV / ABC 6 2018