A 13-year-old crashes a rescue from Coventry Fire Department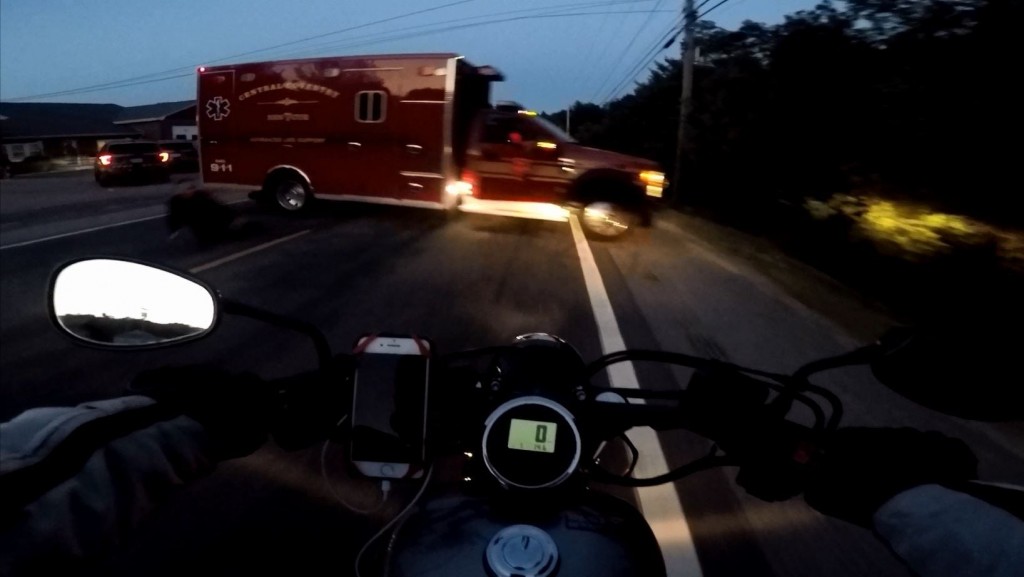 We are getting a new look at the frightening moments a 13-year-old boy stole an ambulance from the Central Coventry Fire Department before crashing into the woods across Highway 117.
Police said the boy with autism was with his mom when he was having trouble walking Thursday night. They were brought to Coventry Fire Station Number 7 to get checked out. That's when the boy got out of the police car and ran to the ambulance that was left with the keys inside, a standard practice in fire houses, according to Chief Frank Brown.
"He didn't want to go home, he wanted to see the fire trucks," Brown said. "The child hopped in the truck, locked the doors, started the truck, and out the door he went."
Authorities said the boy then locked the doors and drove the ambulance out of the bay.
Surveillance video showed the moments Firefighter Scott Brown tried hopping on to the rescue truck to stop it or at least slow it down.
The boy took off down the driveway and across 117 into the woods, hitting a police cruiser and a motorcycle rider along the way.
That motorcycle rider is 20 year-old Nicholas Croce, who told ABC 6 all things considered, he is doing fine.
Croce's helmet camera captured the frightening moments. He was going approximately 45 MPH before slamming the brakes and hitting the rescue truck.
However, he said the entire experience still felt so raw.
Croce said he did have a lawyer but would not comment further on the case, or if he plans on filing a lawsuit.
The rescue came to a stop in a ditch across the street from the station in the woods.. The boy, Firefighter Brown, and Croce were all taken to the hospital with minor injuries.
The incident is still under investigation.
© ABC6 News / WLNE-TV 2018