A Delightful Stretch Ahead…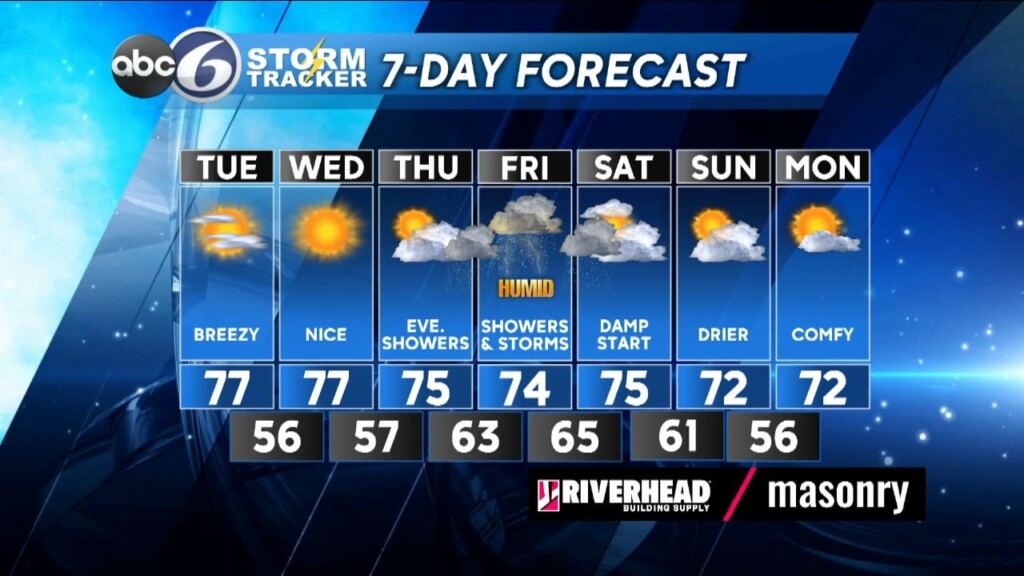 A pair of lovely, sun-filled summer days are on deck as high-pressure crests over the region. The humidity will be low, with warm daytime temperatures and comfortable readings at night.
Clouds build on Thursday as the high slides offshore and a small center of low-pressure approaches from the Great Lakes. Much of the day looks dry with showers not arriving until late in the afternoon or evening. Showers become more widespread Thursday night, and an area of rain looks to move through the region on Friday.
The inclement weather is slated to move out for the first half of Saturday as another high arrives. So Saturday afternoon and Sunday look nice right now.
ABC6 Meteorologist Bill Gile