A Few Snow Showers Tomorrow & Thursday
Colder Temps Through Sunday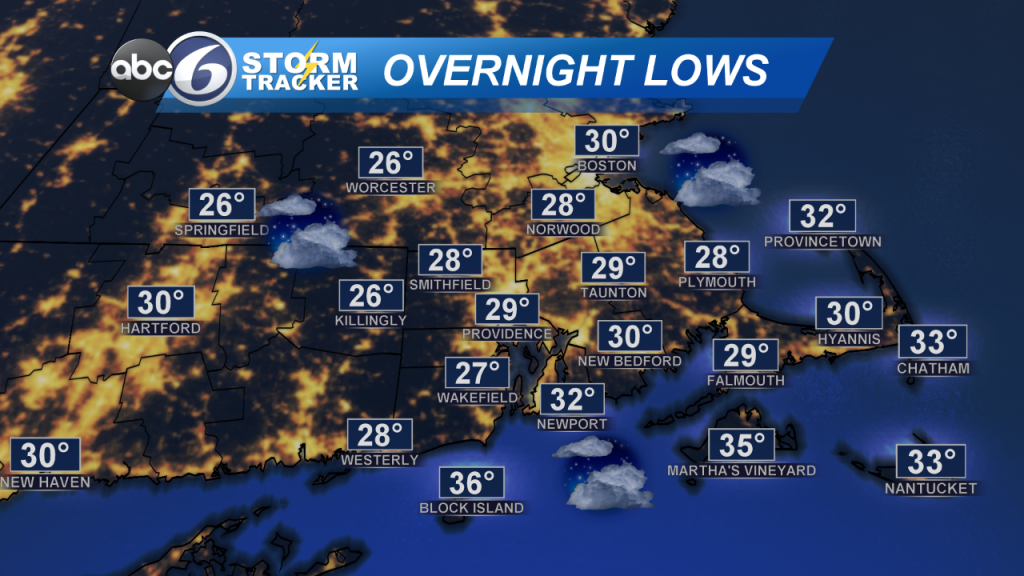 Mostly cloudy overnight. Upper 20s and low 30s.
Wednesday, partly sunny with a few snow showers. Little or no accumulation expected. A colder day with temps only reaching the mid to upper 30s.
Wednesday night, partly cloudy and much colder. Lows around 20°.
Thursday, a mix of sun and clouds, a stray snow shower or flurries. Mid 30s. Thursday will likely be the first below average temperature day of the month, that will end the "red box run" at 20.
Friday, mostly sunny and though a blast of cold awaits for the weekend, Friday not so bad. Low to mid 40s. Friday night, mid 20s and clear.
Saturday and Sunday, sunny and finally colder. Low to mid 30s by day. Upper teens and low 20s by night.
Monday, partly sunny. Mid 30s.
Tuesday, a chance of snow showers. Mid 30s.
ABC6 Chief Meteorologist, Jeff Desnoyers
Email: jdesnoyers@abc6.com