Showers By Morning
Watching The Tropics & Isaias Closely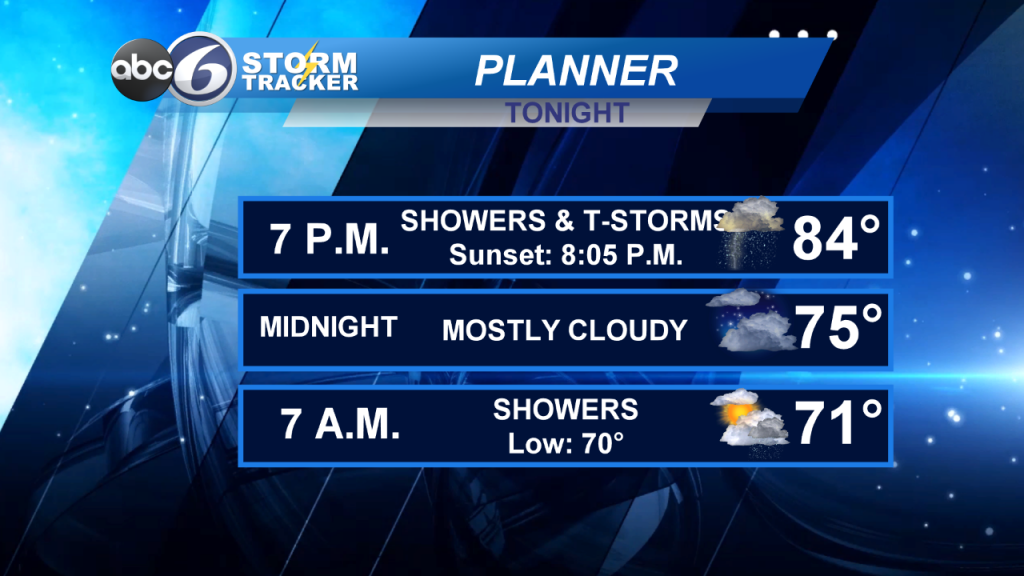 Overnight, mostly cloudy with showers by daybreak. Low 70s.
Friday, lingering showers for the morning, partly sunny for the afternoon. Mid 80s. Friday night, partly cloudy. Low 70s.
Saturday, sunny and hot. 80s to near 90°. Saturday night, partly cloudy. Low 70s.
Sunday, partly sunny with afternoon showers, possible thunderstorms. Mid 80s. Sunday night, showers. Low 70s.
Monday, a mix of sun and clouds. Upper 80s. Monday night, showers and thunderstorms. The intensity of the rainfall and overall impact for our area (Winds/Storm Surge) all dependent on what Tropical Storm Isaias will do. At this time, rainfall certainly looks like a given, but just how strong Isaias will be by the time it reaches Southern New England is still uncertain.
Tuesday and Wednesday, showers and storms. Low 80s.
ABC6 Stormtracker, Jeff Desnoyers
Email: jdesnoyers@abc6.com