A Gradual Warm Up This Week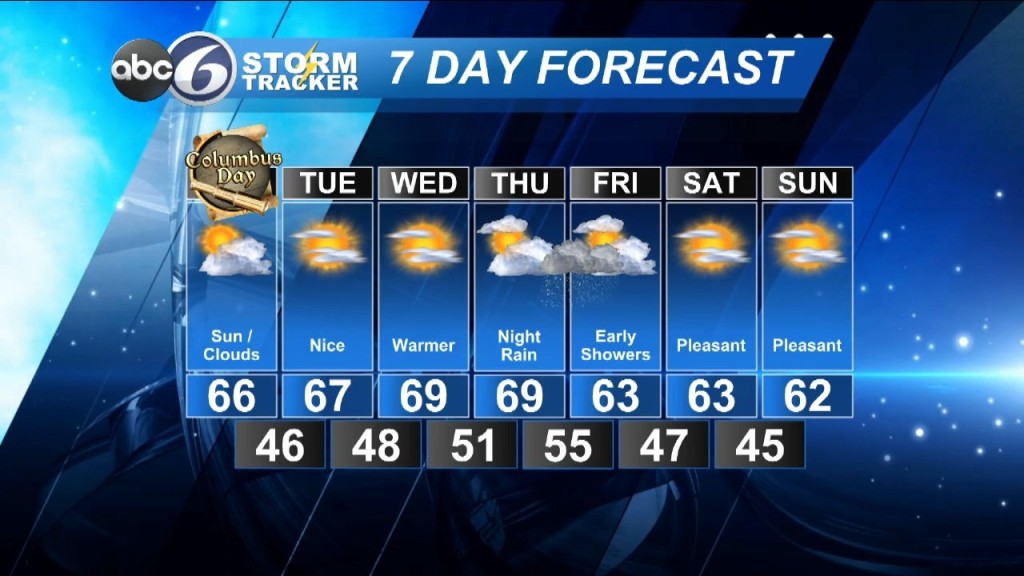 High pressure is going to be the dominating factor for most of this week which means several dry days in store filled with a good deal of sunshine along with a gradual day by day warm up.
It'll be a cool night again tonight, but not as cold as last night under a mainly clear sky with full Hunter Moon. Columbus Day Monday will feature a a mix of sun and afternoon clouds with highs in the mid 60s as a weakening cold front slips across the region, but it looks to me like this will remain a dry front for us so no rain is expected. The next threat for rain won't arrive until Thursday night and early Friday so enjoy this beautiful stretch. When that rain does get here we could see some thunderstorms Thursday night.
Highs Tuesday through Thursday will be in the upper 60s, perhaps touching 70 Wednesday or Thursday before slipping back to the low 60s Friday when the rain arrives. Next weekend returns to good deal of sunshine with highs in the low 60s.
Bill Gile
ABC6  Meteorologist