A gratitude lunch hosted by the Young Kindergarten class at The Gordon School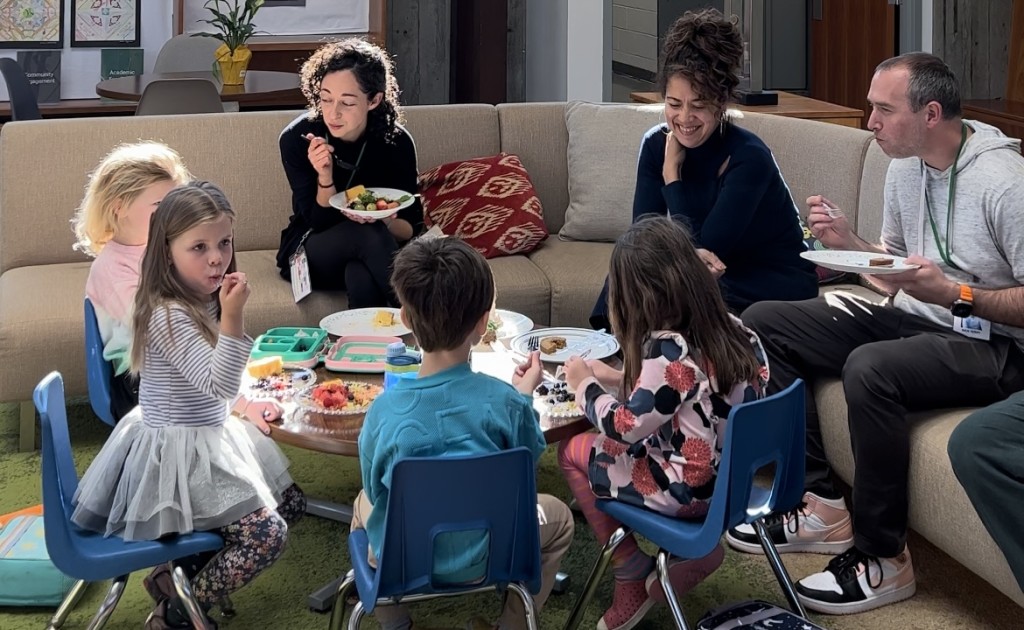 EAST PROVIDENCE, R.I. (WLNE) — The Gordon School's Young Kindergarten class put together a food celebration focused on gratitude.
For the past two weeks, Ms. Fraza's class prepared for their special lunch.
They assisted with the menu and decided what they wanted to serve to their guests.
A student told ABC 6 News the class voted on what foods they would make.
The spread included: salmon, rice, vegetables, cornbread, and even pie, which they requested to be, "à la Mode."
The students practiced their communication skills by handwriting invitations to the faculty they were grateful for.
A main objective of the lunch was to reflect an Indigenous approach to gratitude, according to the school.
Kristen Fraza, the Young Kindergarten teacher at the Gordon School, took over the lunch after a previous teacher developed the idea.
"There are objectives around nutrition and good health, there are objectives around writing and sending invitations, and how to invite people to an event," said Fraza. "There are also objectives around how to be polite at a meal, and with people, you're excited to see."
"Our ultimate objective really was to show gratitude for the people who make learning at the Gordon School so much fun for the kids and young kindergarteners," said Fraza.
Cendhi Arias Henry, the early childhood director, said the importance of community is important for the students to learn.
"They were very intentional with who they invited, and thought about why they were a person who might enjoy their gratitude lunch and wanted to show that they care for these community members," said Henry.
During the lunch, students shared what they were thankful for.
One student, Sophia, shared that she was grateful for her family who puts Kit Kats in her lunch.
The lunch was a success, with students sharing their love for the food and company.