'A great day for America,' Biden says, touting CDC's eased mask guidance
Credit to ABC News/Ben Gittleson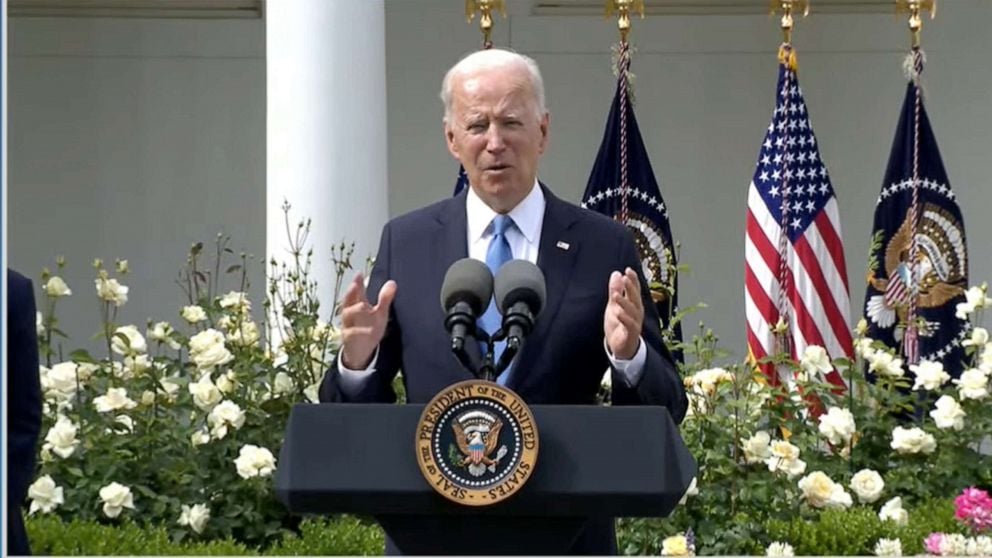 President Joe Biden on Thursday celebrated the federal government's new guidance on mask-wearing as "a great milestone."
"I think it's a great milestone, a great day," Biden said during remarks after walking out into the White House Rose Garden without wearing a mask. "It's been made possible by the extraordinary success we've had in vaccinating so many Americans so quickly."
Biden spoke shortly after the Centers for Disease Control and Prevention released new guidance saying fully-vaccinated people no longer needed to wear a mask indoors or outdoors.
"It's a good day for the country," he said.
Vice President Kamala Harris also appeared outdoors without a face covering.
The CDC announcement came as Biden and Harris were meeting with Republican senators in the Oval Office, and according to one senator in the meeting, the president and senators took off their masks midway through the meeting.