A Landmark Taunton Restaurant Torn Down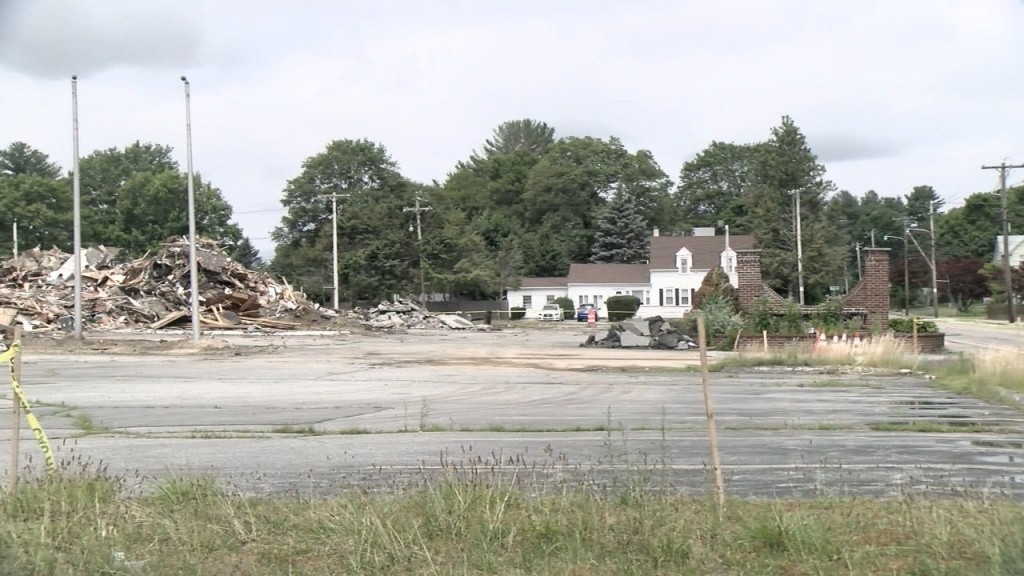 By Ana Bottary
abottary@abc6.com
@anabottary
Wood planks, metal scraps and cement foundation is all that's left of the iconic Benjamin's restaurant on Bay St. in Taunton. Throughout the day Wednesday people drove by the site to get one last glimpse and remember the memories, as demolition crews tore it down.

"This was great. You know, everyone use to come here. My kids worked here my son was a bus boy and my daughter was too," says Taunton resident, Leo Bousquet.

For John Kostka the building had more significance than just being a restaurant.

"I just had to come by and see it coming down it's a sad day. I got a lot of memories here, my whole childhood was here," says Kostka.

He says his mother and father owned the building known as the Ward 8 Club at the time, during the 50's and 60's. He tells us his family lived upstairs. When they sold it to the Benjamin's in 1968, Kostka continued working at the restaurant as a chef.
"I worked here forever. It was awesome, I wouldn't trade it for a second,"he adds.

The former owners lost the property to mechanics co-operative bank last year. Back in May, a proposal went in front of the Taunton City Council to turn the building into apartments. It was rejected. The cost of the building, left the bank with no choice but to tear it down.
"Throughout the winter it was 10,000 dollars a month," says Bank President Joe Baptista.
Baptista says the building was up for auction, but the highest bidding price did not come close enough to what the building was appraised for.
"The bank owns the property, and we are looking at all of the options right now to redevelop the site," he adds.
Kostka says although the building is gone, memories will live on.
"It was a heck of a place."
Baptista says it's too early to say exactly what they'll do with the land, but says the property is in a residential zone. Either the bank or a buyer will redevelop it for residential use.
(c)WLNE-TV 2016