A local cat café serves muffins and meows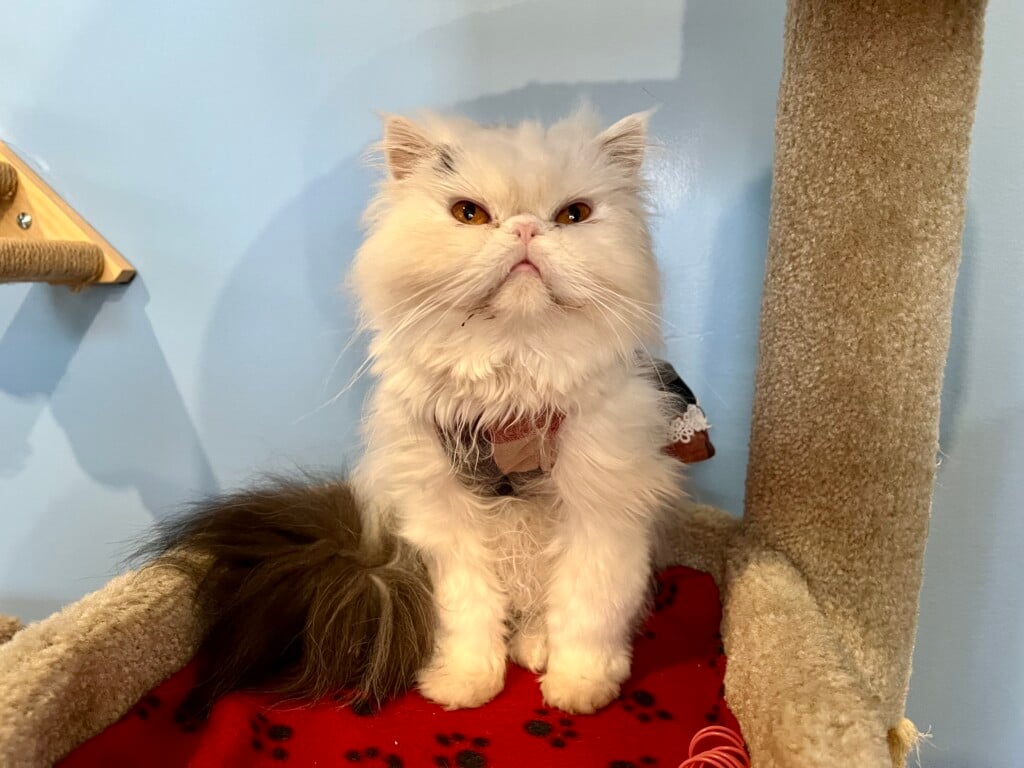 TIVERTON, R.I. (WLNE) — A local café is combining their love for coffee… and for cats.
At Bajah's cat café in Tiverton, you can grab a cup of coffee, while playing with kittens.
Named after her cat Bajah, Amanda Souza-Viera, owner of the café, opened up shop in 2021 after making a career change.
She used to work as an accountant, but explained the stress of the environment led her away from the job.
She explained that she suffers from anxiety and panic disorders, and cats help calm her down.
Her husband suggested that she should leave her accounting job because of her health, and Souza-Viera agreed.
"I said if I'm going to do it, I'm going to open up a cat café," said Souza-Viera. "He thought I was crazy, along with the rest of my family, but my husband was very supportive. My grandma still thinks I'm crazy to this day and I love her for it."
Souza-Viera would not admit to the amount of cats she has at home, but said she loves them very much.
"Them being by my side through every time I woke up in the middle of the night in a panic," said Souza-Viera.
She said that she wanted to open up the café to help with her own struggles, but also help those who may be struggling with anxiety.
"It's really a nice atmosphere, it's calming," said Souza-Viera. "The cats are so lovable and innocent, and playful, you kind of forget about all your worries and your troubles."
There are normally 10-15 cats at one time in Bajah's Villas, all of them adoptable.
The villas serve as a temporary home for the cats filled with cozy beds, toys, and lots of sunlight.
Souza-Viera said seeing the faces of all the people light up when cuddling a cat makes it all worth it for her.
"You wouldn't believe how many people come in, just solo, and they go in that room privately for a half hour, they come in all stressed and angry, and they leave and they're like "thank you, because I needed something like this"."
If you are interested in visiting the cat café, reservations and more information can be found here.