A look at federal death penalty cases over the last 2 decades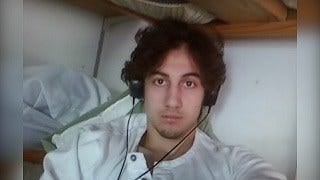 Soon jurors in the trial of convicted bomber Dzohkhar Tsarnaev will be tasked with deciding whether he should live or die. Seventeen of the charges that the 21-year-old was convicted of carry the possibility of the death penalty.
Tsarnaev's case is one a relatively small number that the federal government has chosen to seek that penalty on since it was reinstated back in 1988.
Over the last 27 years the federal government has taken 293 defendants to court in federal death penalty trials. Only 79 of those defendants were sentenced to death by a jury.
And of those only three have actually been executed. All of those executions taking place at the Federal Correctional Complex in Terre Haute, Indiana by lethal injection.
If convicted Tsarnaev would join around 60 others on death row.
In terms of how long it could take to execute Tsarnaev, it all depends on the appeals process.
Oklahoma City bomber Timothy McVeigh was executed four years after his sentence. The death penalty happening so quickly because McVeigh stopped fighting appeals.
It took eight years for the other two people who have been executed in the past two decades.
More than half of the federal prisoners on death row have been waiting more than ten years for their reviews to be heard.
The death penalty is illegal in Massachusetts, this case is federal which is why it can be tried in the state.
The last time a person was executed for a non- federal case in the Baystate was 1947.
(C) WLNE 2015