A Look Back at The Marriage of Prince Charles and Diana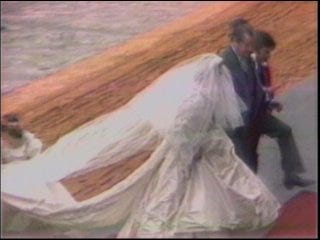 Before the sun rises on Friday, millions of bleary-eyed Americans will gather around the TV to watch Will and Kate tie the knot, just as they did 30 years ago when Prince William's father Charles, married Diana.
One of the wedding watchers back in 1981 was Doreen Scanlon's mother Jane, along with 20 of her closest friends. They all met up to toast the happy couple, and watch a real life fairytale come true.
Here's a look back at Jane Scanlon's party…