A Midweek Thaw On The Way After a Frigid Night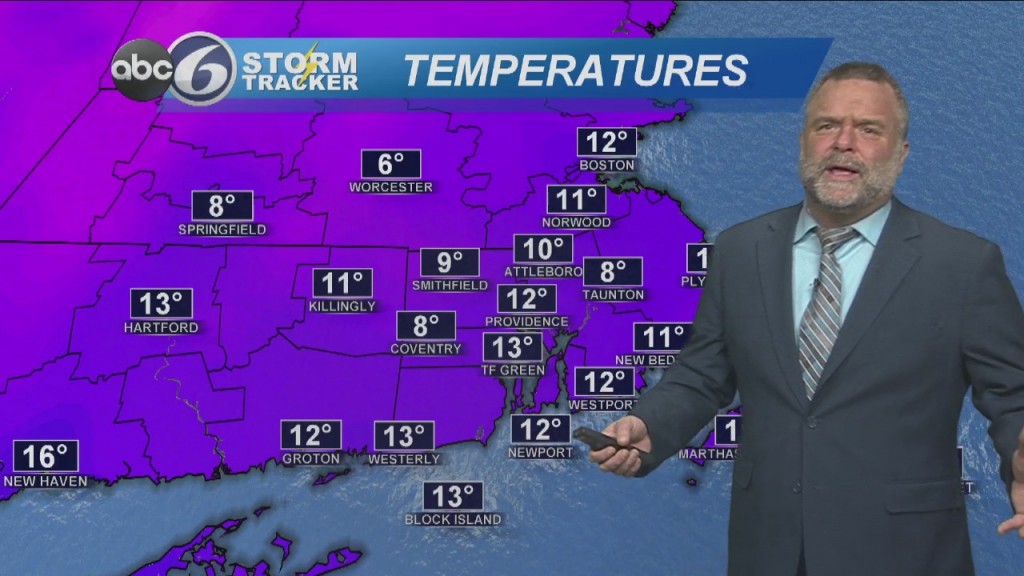 Mostly clear tonight and frigid. Single digits by midnight, gradual rising to 15-20° by morning.
Wednesday, partly sunny, breezy and not as cold. Upper 30s to 40°. Wednesday night, mostly cloudy. Around 30°.
Thursday, mostly cloudy. Low 40s. Thursday night, mostly cloudy. Upper 20s.
Friday, cloudy, breezy with a few snow showers/flurries. Higher chance of snow for locations closer to Cape Cod. Low to mid 30s. Friday night, next shot of arctic cold. Low temps around 10° Clear conditions.
Saturday, sunny and cold. Around 20°. Saturday night, a few clouds and cold. Low teens.
Sunday, partly sunny. Mid to upper 20s. Sunday night, a chance of snow after midnight. Low 20s.
Monday, watching the potential for rain and snow. 6 days out, plenty of time to watch and update. For now, a chance of rain and snow. Mid to upper 30s.
Tuesday, mostly sunny. Low to mid 30s.