A nice dry comfortable stretch ahead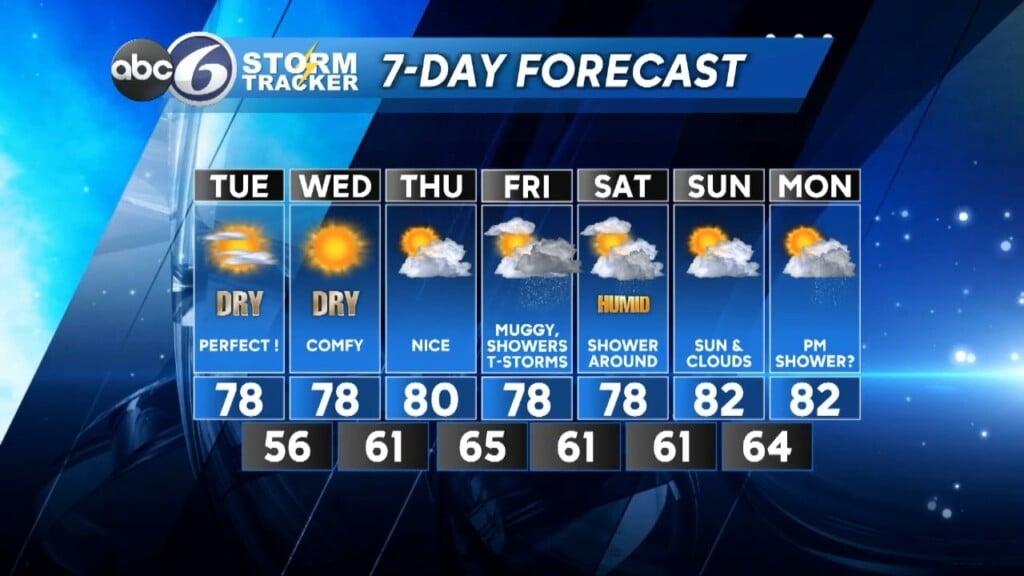 A few clouds clouds will roll through the region this evening as a cold front crosses the region bringing a reinforcing shot of drier air. High pressure will then build into the region over the next couple of days which spells a delightful stretch of sunshine and comfortable conditions through Thursday with highs mostly in the upper 70s to near 80° which is actually a little below normal for early August. All-in-all, nothing too hot and nothing too humid!
By Friday a frontal system will come in along with muggy conditions, showers and a threat of thunderstorms. Somewhat unsettled weather can lingering into Saturday as highs return to the low 80s for the weekend, but Sunday looks to be a drier day.
ABC6 Meteorologist Bill Gile