A Pleasant Night Ahead
The Latest On Hurricane Isaias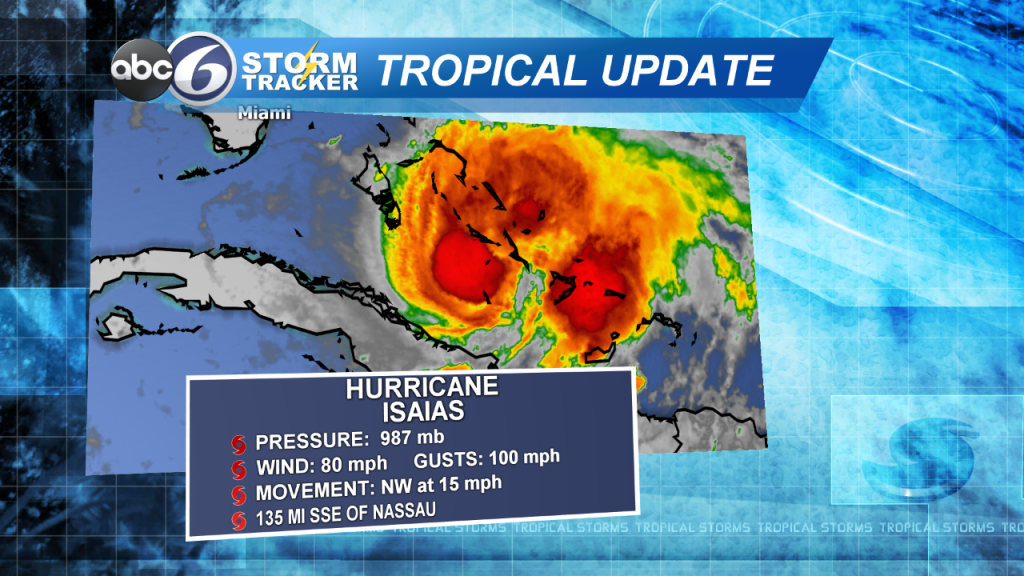 After rain showers this morning, sun for the afternoon and besides a few clouds, a very nice night. Around 70°.
Saturday, sunny and hot. Near 90°. Saturday night, partly cloudy. Around 70°.
Sunday, plenty of clouds with afternoon showers and storms. Mid 80s. Sunday night, showers and storms. Mid 70s.  Rainfall Sunday NOT associated with Hurricane Isaias.
Monday, a mix of sun and clouds and hot. Near 90°. Monday night, track dependent, but the beginning of Hurricane Isaias impacts begin. By the time the tropical system reaches our area, likely not a hurricane….BUT still has the potential of very heavy rainfall, coastal flooding and gusty winds (Not hurricane force). At this point, an impact of some sort, just have to fine tune exactly how much rain, how much wind and how bad flooding could be. Potential for power outages…So staying updated throughout the weekend with ABC6 and also making sure you have necessary supplies if you were to lose power for a few days. Simple steps over the weekend can make the time the storm gets closer Monday and Tuesday much easier.
Tuesday, track dependent, but likely rain and gusty winds.
Wednesday, still some rain showers as the storm moves away.
ABC6 Stormtracker, Jeff Desnoyers
Email: jdesnoeyrs@abc6.com