A royally sweet treat introduced at Dunkin' Donuts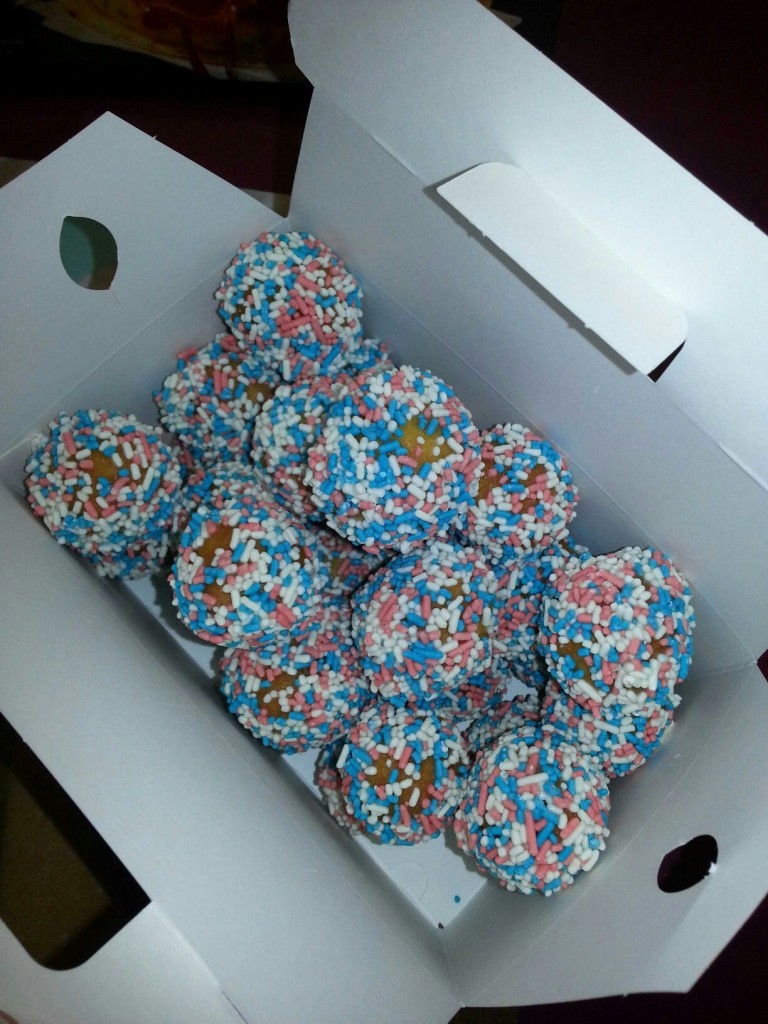 By: Gianna Fournier
Dunkin' Donuts is introducing a treat that is royally sweet to celebrate the birth of the Duke and Duchess of Cambridge's newly born son.
Dunkin's newest addition to its family of Munchkins is a "Royal Munchkin". This treat is simply an old fashioned donut hole dipped in pink, blue and white sprinkles representing traditional baby colors.
In 2011, Dunkin' Donuts commemorated the Royal Wedding of Prince William and Catherine Middleton with a Royal Wedding Donut. According to Dunkin' Brands' CEO and Chairman Nigel Travis, the baby themed menu items they offer advocate a sweeter way to engage in the royal celebrations.
The Royal Munchkin allows customers to celebrate the joy and excitement of the new baby in a tasty way. The new donut hole creation is a way of congratulating the Duke and Duchess on their newest addition to the Royal Family.
Dunkin' Donuts has led the donut category for more than 60 years, offering more than 70 varieties of donuts.
The Royal Munchkin will be available for a limited time this week at participating Dunkin' Donuts restaurants nationwide.