A Severe Thunderstorm Warning Until 6:45 P.M.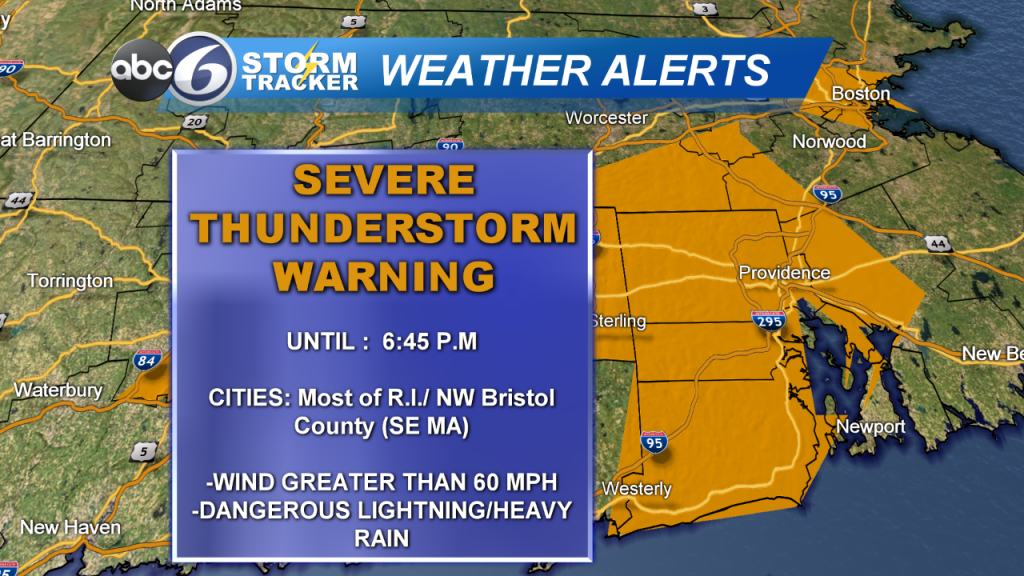 Severe Thunderstorm Warning now includes most of R.I. and parts of SE MA (NW Bristol County)
Damaging winds are the primary concern with line of storms (60 MPH) 
The conditions are favorable for strong to severe thunderstorms. Primary concern will be damaging wind of 60-70 MPH.
Large hail, vivid lightning and torrential downpours can be expected as well.
Storms expected through 9 P.M., but likely dropping below severe criteria by 8 P.M.
Stay with ABC6 for the very latest and also download the ABC6 app.
Another hot day tomorrow, a Heat Advisory for locations away from the coast. 90° inland, 80° beaches. Feel like temps well into the 90s inland, near 90° beaches.