A Shaq Attack Tears Down The Nets But Celts Lose West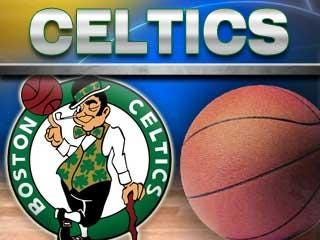 Celtics lose West, but Shaq leads them past Nets
By JIMMY GOLEN
AP Sports Writer
BOSTON (AP) – Shaquille O'Neal scored a season-high 25 points,
even hitting four straight free throws in the fourth quarter as the
Boston Celtics came back to beat the New Jersey Nets 89-83 on
Wednesday night.
Paul Pierce scored 18 and Ray Allen had 15 points and seven
assists for the defending Eastern Conference champions, who have
won consecutive games after losing two straight for the first time
all season.
O'Neal matched his season high with 11 rebounds for his second
straight double-double. He went 9 for 10 from the floor and 7 for
13 from the line as the Nets resorted to Hack-a-Shaq to get back
into the game.
Devin Harris scored 20 for the Nets, hitting back-to-back
baskets in the final 2 minutes to help New Jersey cut the deficit
to 82-78.
Boston guard Delonte West left the Celtics' game
against the New Jersey Nets after breaking his right wrist.
West crashed to the ground after a layup with 2:48 left in the
second quarter. He stayed there, grimacing in pain, until the
medical staff came to help him. A few minutes later, he walked off,
holding his right arm in his left, still in obvious pain.
No foul was called on Travis Outlaw, who was guarding him.
West had four points in 12 minutes on Wednesday night. He was
averaging 7.5 points in about 19 minutes per game since returning
from a 10-game suspension for his guilty plea on gun charges.
The Celtics were already short at guard because of a hamstring
injury that has kept Rajon Rondo out the last three games.

(Copyright 2010 by The Associated Press. All Rights Reserved.)