A lovely welcome for Taylor Swift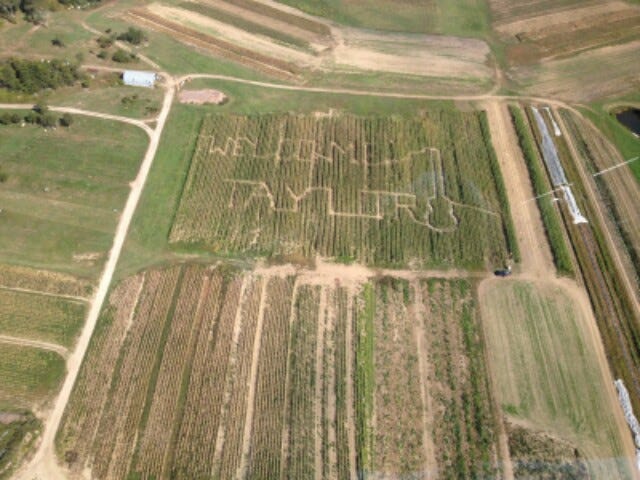 By Gilannie Pangburn
Twitter: @gilanniej05
Taylor Swift receives yet another welcome, this time from Manfredi Farms in Westerly, RI where she recently purchased a $17 million dollar home.
Richard Manfredi owner of Manfredi farms along with three other helpers spelled out the words "Welcome Taylor" along with a guitar in his 8 acre corn maze. Manfredi says they carefully measured the rows, bent the corn stocks and with a mower they slowly but surely finished, he tells ABC 6 News that he is pleased with the final outcome.
Manfredi says he did it just to be a "good neighbor" and wants Taylor to feel welcomed in Rhode Island.
© WLNE-TV / ABC6