Acushnet restaurant destroyed by fire reopens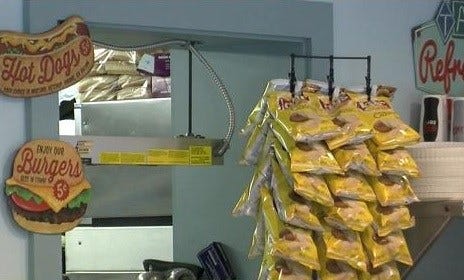 By News Staff
Reporting By Kainani Stevens
@KainaniStevens
An Acushnet landmark, the Country Whip, opened again Friday just three months after an electrical fire destroyed the building.
Their first customers in line were familiar faces including Acushnet Fire Chief Kevin Gallagher.
"The guys and I were talking and we figured since we were the last ones here back in May we should be the first ones in when they open it," said Gallagher.
The Country Whip's owner Amanda McQuillan says she is happy she was there when the fire started as it prevented further damage.
The main dining room and kitchen were spared but the ice cream area and upstairs were stripped down to the studs. The entire building was also rewired to help prevent any further issues.
The entire Mcquillan family joined together to get the business up and running.
"I work with my mom and my dad comes in to repair everything that we nee," said McQuillan. We have our own little parts of the business but we do it all together and it works well."
© WLNE-TV 2015