A Wet And Windy Start To The Weekend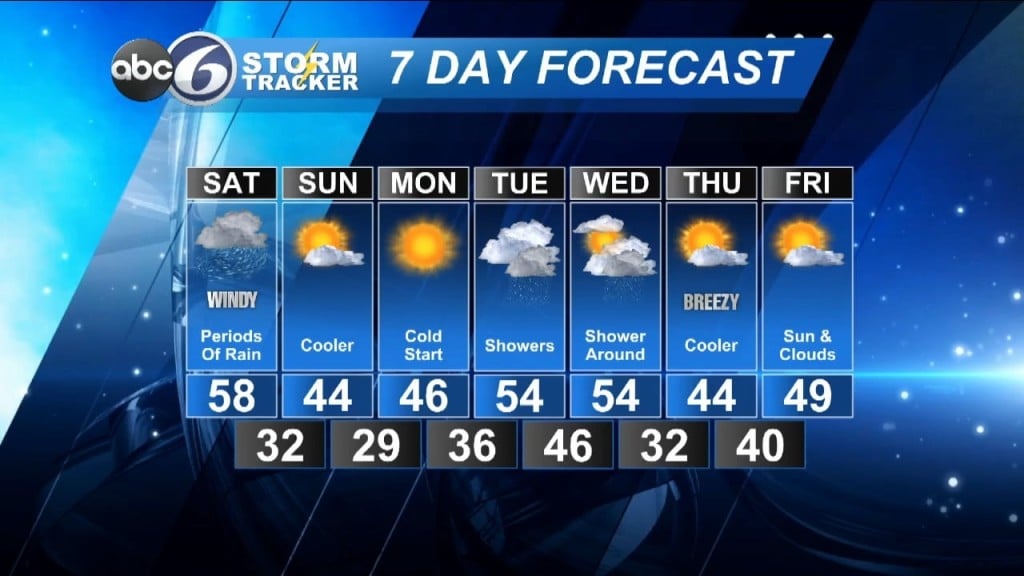 We can expect dry roads with a light breeze overnight although temperatures will be on the rise through daybreak. Meanwhile, a potent storm-center will track into the Great Lakes tonight, dragging a "cold front" eastward while tapping on some moisture from the south. This will result in a period of wind-driven rainfall for us on Saturday with the bulk of the rain occurring in a 4 or 5 hour timespan, mainly between 11 AM-4 PM. This will also be the period of time where we experience some the strongest wind gusts of up to 40-50mph, Block Island residents might see a gust of 55mph! It is quite likely that A High Wind Advisory will need to be posted. Highs temperatures will surge into the upper 50s to near 60° much like they did in last Wednesday's storm.
The wind relaxes slowly Saturday night with lows falling back into the low 30s. Colder, Canadian air returns on Sunday with highs in the mid 40s amidst a good deal of sunshine. So this will be the better weekend day for any tree lightning festivities
and holiday parades. We'll see plenty of sunshine continue Monday, accompanied by moderating temperatures. Milder air returns for Tuesday afternoon (low-mid 50s), but there will be some showers developing in the afternoon and evening.
After midweek it cools back down to normal levels again, but nothing too cold or wintry for December in sight just yet.
ABC6 Meteorologist, Bill Gile