Aaron Hernandez appears in court for pre-trial hearing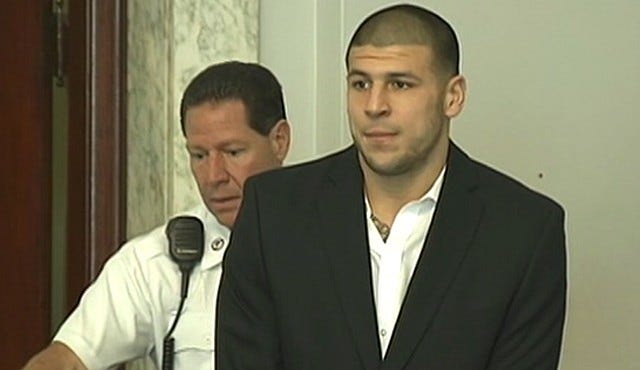 By Associated Press
Twitter: @ABC6
FALL RIVER, Mass. (AP) Prosecutors in the murder case against former New England Patriots tight end Aaron Hernandez want the judge to recuse erself.
Hernandez was at a pretrial hearing Wednesday, his first time in court since being arraigned.
Prosecutor William McCauley says he's filing a motion to ask Judge Susan Garsh to give up the case. He and the district attorney say in a memo that McCauley and Garsh "have a well-known and publicly documented history of antagonism."
Hernandez's lawyers say they'll object to a recusal. Garsh didn't hear arguments on the issue.
Henandez has been indicted in the killing of 27-year-old Odin Lloyd, a semi-professional football player who was dating the sister of Hernandez's girlfriend.
He has pleaded not guilty. Four others, including Hernandez's girlfriend and cousin, face charges in the case.
© WLNE-TV/ Associated Press