Aaron Hernandez was being investigated for Boston murder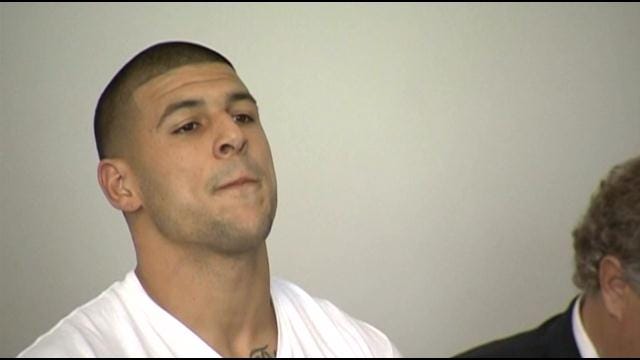 The Associated Press
Twitter: @abc6
A search warrant indicates that Boston police have been investigating whether former New England Patriot Aaron Hernandez may have been the shooter in a 2012 double slaying. No charges have been filed in the shooting of Daniel Jorge Correia de Abreu and Safiro Teixeira Furtado in Boston's South End. Hernandez has come under scrutiny in the case since his arrest in a separate case in which he has pleaded not guilty to murder.
Boston police write in the June 28 affidavit there is probable cause to believe that Hernandez was driving a vehicle used in the shooting and "may have been the shooter.''
The affidavit released Thursday in Connecticut was filed as police sought to search an SUV involved in the 2012 shooting and found at Hernandez's uncle's home in Bristol, Conn.
(C) WLNE-TV 2014