Aaron Hernandez's associates indicted on murder charge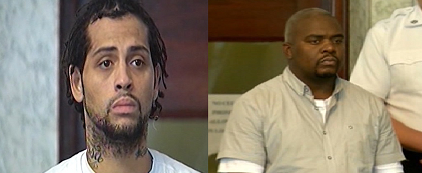 By News Staff
Twitter: @ABC6
Charges against Aaron Hernandez's two friends who police say were with him the night Odin Lloyd was killed have been upped to murder.
Until now, Ernest Wallace was charged with accessory to murder and Carlos Ortiz with accessory after the fact.
Friday afternoon, a Bristol county grand jury indicted both with the more serious charges.
Hernandez is already awaiting trial for murder. Lloyd was killed last June about a mile from the former Patriots star's home in North Attleboro.
ABC 6 News will bring you the latest information as it becomes available.
©WLNE-TV / ABC6