Aaron Hernandez's brother arrested for allegedly planning shootings at Brown, UConn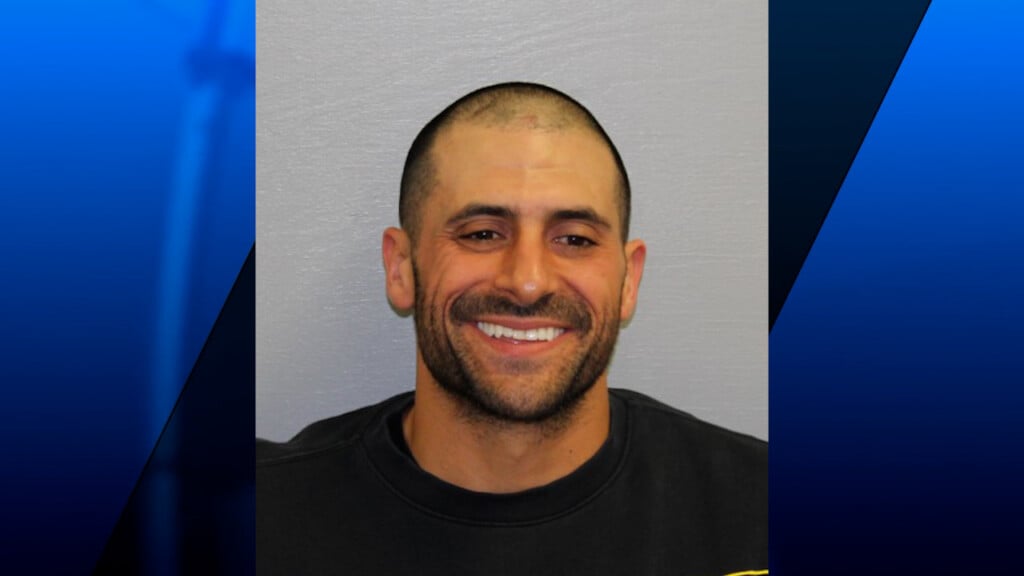 BRISTOL, Conn. (WLNE) — Dennis "D.J." Hernandez, brother of Aaron Hernandez, was arrested for allegedly planning shootings at two Southern New England colleges.
According to a police report obtained by ABC 6 News, several people said they were concerned about D.J.'s erratic behavior earlier this month.
A woman, who claims to have been dating D.J. at the time, said she allowed him to use her car to go to his scheduled court date on July 7.
She reported that he did not go to court, and that he admitted to her that he went to Brown University and the University of Connecticut instead.
D.J. allegedly went into several classrooms and buildings on both campuses that morning to "map the schools out." The woman reported that he rambled to her about the incident, saying he "has a bullet for everyone."
She told police that D.J. is "extremely sick" and that his "mental health is continuing to deteriorate."
The report includes that on July 18, D.J. posted tangents on social media about people who have wronged him.
Police said the posts included threatening messages, like: "Would I kill? Absolutely, I've warned my enemies so pay up front."
When officers went to his home, he allegedly said he was armed and threatened to kill them if they approached.
After a standoff, he walked out the back door of the house with his arms stretched out. Police said he yelled "shoot me" and ignored the officer's commands.
He was tased and taken into custody. Police then brought him to a nearby hospital.
According to the report, he continued to make threats of violence at the hospital, saying that he would kill "anyone who profited off of his brother, Aaron." He apparently mentioned ESPN, but no one by name.
After his arrest, police checked in with the people who came forward.
A woman showed police a screenshot that another family member sent to her. In a text just after 7 a.m. on July 7, D.J. sent a long message about going to UConn, saying that the school was "going to pay unless I have a package deal and I get my estate and every single thing I have worked for."
He told the family member, "I would recommend staying away from there because when I go, I'm taking down everything and don't give a [expletive] who gets caught in the crossfire."
In addition, D.J. wrote that "not all shootings are bad."
Police said D.J. was charged with threatening and breach of peace. He was held on a $250,000 surety bond.
According to online court records, D.J. is set to face a judge next Tuesday.
A judge recently ordered the re-arrest of D.J. after he failed to appear in court on charges related to him allegedly throwing a brick at ESPN's Bristol campus in March, according to the Associated Press.
ABC 6 News obtained a statement from Brown University, saying in part, "Despite reports of an alleged visit to Providence, our investigation to date indicates that Hernandez has not been on Brown's campus in recent weeks."
"Hernandez served as quarterbacks coach for Brown's football team for one season more than a decade ago, in the 2011-12 academic year," the statement said.
D.J. played football at UConn, becoming a two-year captain for the college in his hometown.
ABC 6 also obtained a statement from UConn, saying in part:
"The UConn Police Department was aware of initial information related to the subsequent arrest of Dennis Hernandez by the Bristol Police Department. Police departments evaluate threats for credibility and imminence and the necessary resources are deployed to address the threat. At the time, there was no known imminent threat to UConn. The Bristol Police Department located Hernandez and took him into custody a short time later."