ABC 6 Anchor Mark Curtis on the "Transformation Challenge" Weight Loss Program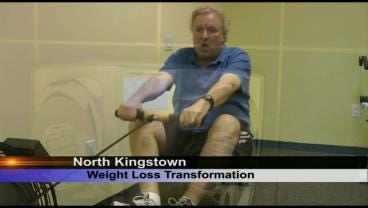 The holidays may be over, but for many of us the damage remains. Combating weight gain is probably the biggest New Year's resolution — and the first one broken. No one knows this better than ABC6 News Anchor Mark Curtis, who freely admits that he gained 30 lbs. during 2011. Now it's time for those pounds — and, perhaps more — to come off.
Mark is involved in a 90-day "Transformation Challenge" at Fabulous Fitness in North Kingstown.
It's a program of exercise, dietary supplements and a program for healthier eating.
Tune in Thursday night for the "Transformation Challenge" on ABC6 News at 11 p.m. to find out how much weight Mark lost in just the first week.
For more information click here.