ABC-6 Reporter Mark Curtis: "The Sunday Political Brunch" July 14, 2013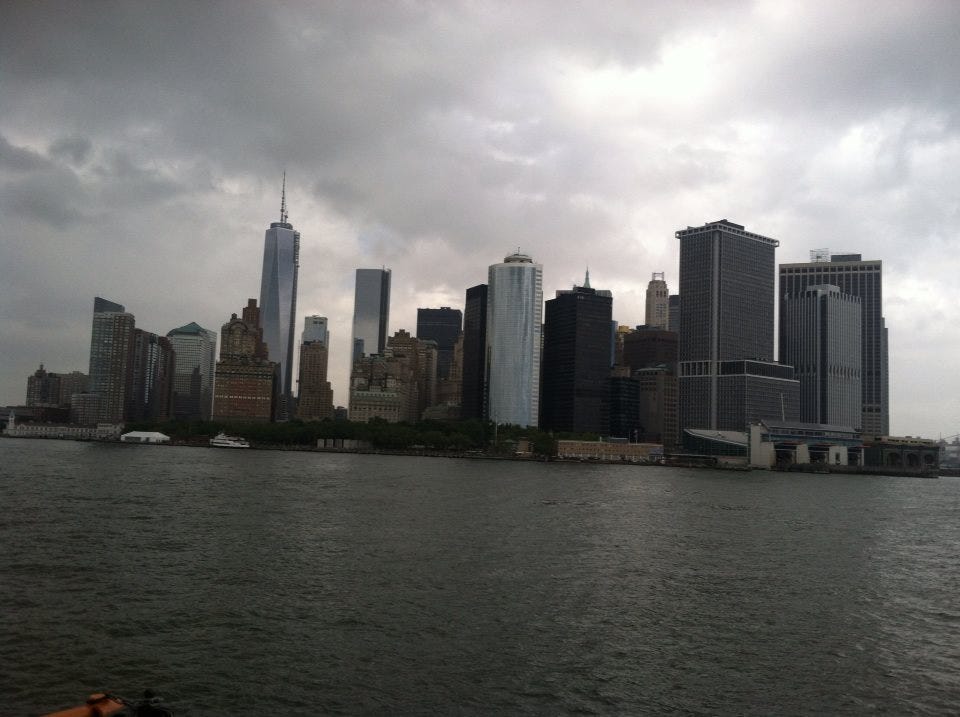 by ABC6 Chief Political Reporter Mark Curtis
(New York,
New York) – The "Brunch" is
coming to you from New York City
this weekend. I've been on the road a lot this week, including a trip to Boston, too. So there is
a lot to talk about, so here we go!
"Another 'Comeback Kid'" – It's another attempt at political
resurrection following a sex scandal. Former Governor Eliot Spitzer (D-NY) is
now running for New York City Comptroller, potentially putting him in charge of
hundreds of millions of dollars in city funds. Spitzer spent thousands of
dollars on a Washington, DC prostitute at the famed Mayflower Hotel;
was caught; and resigned in disgrace. But don't bet against him, this time. As
I pointed out in a recent column most political sex scandals have been a
launching pad, rather than a graveyard for political careers. Read on: http://markcurtismedia.com/blogs/mark-curtis/2013/jun/16/%E2%80%9C-sunday-political-brunch%E2%80%9D-%E2%80%93-june-16-2013.
As always, you just can't make this stuff up!
"Dzhokhar the Joker" – The Boston Bomber did not win many
fans with his first court appearance in Boston
this past week. In all the years I have been covering criminal courts, I have
never seen a defendant behave like he did. He yawned; rolled his eyes; fidgeted profusely; stuck his tongue out
(maybe for medical reasons); twitched; looked up and down and all over, except
for at the judge and I could go on. I was stunned he was not found in contempt
of court and tossed out. "He's a smug, insensitive, disrespectful punk," one of
the surviving bombing victims told me after court.
"The Grassy Knoll Brigade" – Tsarnaev will have his rightful
day in court, and a taxpayer funded lawyer to defend him. And while the
presumption of innocence is a cornerstone of our justice system, there's no
denying an avalanche of solid evidence against him. The video surveillance
tapes alone are probably enough to send him to death by lethal injection, let
alone the trail of evidence him and his late brother left during their four
days on the run. By contrast, some odd sorts came to court to protest his arrest
and claim that he's being framed. A young lady in a Harvard jersey by the name
of Hailey Goodin told me, "A lot of them (the photos) were tampered with –
photo shopped. And I could actually prove that myself." Okay Hailey, game
on! Prove it! Take your evidence to the United States Attorney in Boston. If you make such
a claim, you must have the guts to back it up. Same goes for the people who say
we attacked ourselves on 9-11.
"Don't Tread on Me" – That's the saying on the First Navy Jack
that flies above certain U.S. Navy ships. The flag of 13 stripes and an uncoiled
snake is symbolic of the notion that a snake does not strike, unless it is
provoked. I mention this because all I thought of on the Staten Island Ferry
Saturday – as it steamed toward lower Manhattan – was September 11, 2011 and
what that day means to our country. This was my first up-close look at the new One World
Trade Center
skyscraper that replaced the twin towers that were attacked that day. Almost 12
years later, the 19 radical Islamic hijackers are dead; many of their
co-conspirators remain in jail; and ringleader Osama bin Laden was taken out.
They really thought they were going to destroy the United States? One World Trade
Center stands today in
proud defiance of any terrorist who thinks they can shake this nation. That's
true for the bin Laden's and the Tsarnaev's alike.
"A Cop's Cop" – U.S. Homeland Security Secretary Janet
Napolitano turned in her resignation this week. So who will replace her? Here
in New York City
the favorite name being mentioned is NYC Police Commission Ray Kelly. When a
liberal Senator Charles Schumer (D-NY) and a conservative Representative Peter
King (R-NY) both come out on the same day to recommend Ray Kelly, you have the
kind of bipartisan agreement Washington
needs. While there is talk of naming former Senator Joe Lieberman, or former
Representative Jane Harman, or another politician to the job, none has real law
enforcement experience. Ray Kelly has been a cop for forty-three years, and
this is a job for a real cop! It's not a job for a fair-weathered,
pencil-pushing bureaucratic politician.
Let's hear your thoughts! Just click the comment button at www.MarkCurtisMedia.com.
© 2013, MarkCurtisMedia, LLC.