ABC-6 Reporter Mark Curtis: "The Sunday Political Brunch" March 24, 2013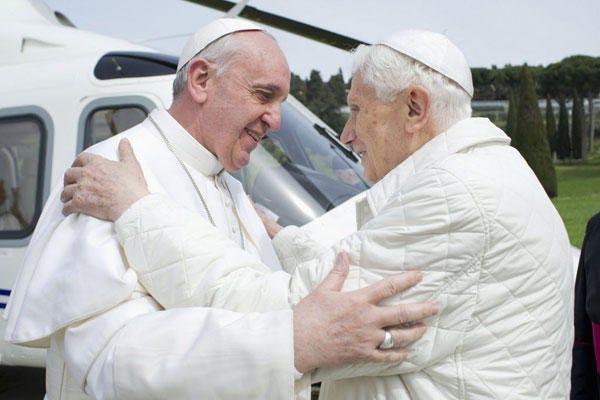 by ABC6 Chief Political Reporter Mark Curtis
(Providence,
Rhode Island) – Congress is now
on a two week spring break, and it's also Holy Week. So, is the world of
politics coming to a halt? Hardly. Here's a quick peek at what's going on.
"On the Road Again" – President Obama's trip to the Mideast was big news. An open microphone caught him
joking about getting away from Congress and there is a ring of truth in that
remark. Since only the Senate gets to approve treaties, a traveling President
is only wearing one Congressional handcuff. He has a freer hand to operate and
negotiate overseas. Plus Air Force One isn't a bad taxi to have at your
disposal. Presidents tend to travel a lot in a second term, so expect to see
more trips.
"Holy Week" – There are many who think religion and politics
don't mix; or shouldn't mix. But they do. As I predicted, the Roman Catholic
Church selected its first Pope from South America (although I predicted the
Cardinal from Brazil).
In any event, forty percent of the world's Catholics now live in Central and South America. The Church is going where its growth is.
In the political world, many observers think the Republican Party needs a
similar strategy. Many Hispanics are conservative anyway, and they also represent
the fastest growing ethnic group in the United States. While they went
strongly for Obama in 2008 and 2012, Republicans have done extremely well with
Latino voters in Florida, Texas
and Arizona
in certain elections. I predict the GOP will cultivate a "Papal" strategy in the
next two elections cycles.
"A Photo Finish" – Speaking of the Papacy, when was the last
time two Popes met? The photo of new Pope Francis and Pope Emeritus Benedict XVI
has people scrambling for their history books (photo above). The last time two
Popes met was over 600 years ago, and there were no cameras then!
"First Steps" – While we are on the subject of political strategies
aimed at Hispanic voters, watch the week of April 8th closely as
that is when Congress reconvenes. A bipartisan group of Senators is likely to
roll out an immigration reform bill that is politically targeted to segments of
both the Democratic and Republican parties. While the bill will have pragmatic
elements that have to deal with the illegal immigration problem, it will also
some highly partisan elements for both sides. It probably will get through the
Senate, but the House will be a struggle. It also could be the President's last
and only major domestic accomplishment before the 2014 midterm election.
"Why Wait for 2014?" – Before we get to those critical
midterm elections, there will be a huge Senate race to decide. The seat left
open in Massachusetts
when John Kerry became Secretary of State, is now taking center stage. All five
candidates (2 Democrats; and 3 Republicans) were crisscrossing the state this
weekend. The primary is April 30th, and with lots of money pouring
in, we will start getting the TV ad blitz and the robo calls soon!
"Gay Marriage on Center Stage" – The U.S. Supreme Court will
hear two major cases this week dealing with the issue of same-sex marriage. The
decisions – which will likely come in June – could have a huge impact on
whether or not same-gender marriages are allowed nationwide, or at least in
some specific states. In Rhode Island
this week, over 600 people showed up at a State Senate Judiciary Committee
hearing that is considering two gay marriage bills. And Senator Rob Portman
(R-OH) – a potential 2016 Republican presidential or vice presidential contender
– has announced his support for same-sex marriage (he has a gay son). So, this issue is now reaching its peak in
the political process. The big question is: Will the U.S. Supreme Court decisions
be sweeping and apply to all states; or will they rule in a very narrow sense,
only affecting the states in question. Stay tuned!
"Politicians – like Cats – Have Nine Lives" – The names of
Richard Nixon, Bill Clinton, Newt Gingrich, Dick Morris and Elliot Spitzer all
have one thing in common. They are all politicians or political operatives who were
pronounced dead by the pundits after political scandal or defeat. All rose to
life again. So, add to the list former Florida Republican Governor Charlie
Christ, now a Democrat. The failed independent Senate candidate is thinking of
running for Governor again, and in some polls now leads Florida's current Republican Governor Rick
Scott. Yes, like cats, some politicos seem to have nine lives.
As always, I like to hear your observations. Just click on
the comment button at www.MarkCurtisMedia.com.
© 2013, Mark Curtis Media, LLC