ABC-6 Reporter Mark Curtis: "The Sunday Political Brunch" March 30, 2014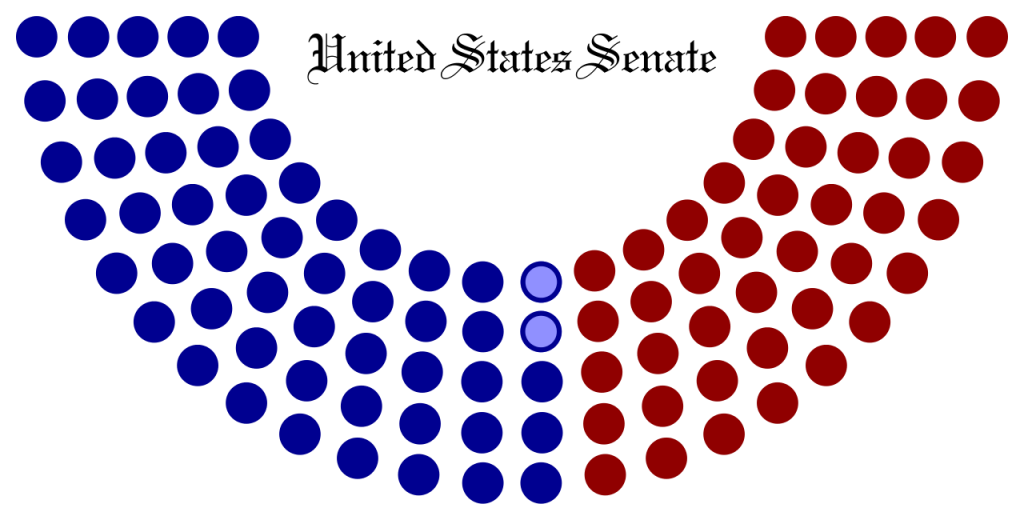 by ABC6 Chief Political Reporter Mark Curtis
mcurtis@abc6com
(Providence,
Rhode Island) — Political sage and noted statistician Nate
Silver is now predicting that Republicans will take over the U.S. Senate this
year, but just barely. It has been awhile since we discussed where the Senate
stands, so let's chew on that for "Brunch" this week:
"The Math" – Republicans needs a net gain of six seats to
take control of the Senate. While they are leading in some open states – and
are threatening some Democratic incumbents – Republicans need to be careful
because some of their own members are vulnerable to defeat, including Senate
Minority leader Mitch McConnell (R-KY). In the latest Survey USA Poll,
Democratic Secretary of State Alison Lundergan Grimes leads McConnell, 46 percent
to 42 percent. It would be odd, but the GOP could take control of the Senate,
but lose its leader in the process. Ironic!
"Carolina in the Pines" – One
of the most interesting races to watch is in North Carolina. Six years ago, Democrat Kay
Hagan unseated Republican Senator and two-time cabinet member Elizabeth Dole, a
political legend. Dole's campaign ran an ill-fated political ad questioning the
religiosity of Hagan (who was a Sunday school teacher). It backfired big-time.
But Hagan's first term has been unremarkable and she is vulnerable. The latest
Public Policy Poll has Hagan in a virtual tie with every potential Republican
opponent. The state is "must win" if the GOP wants the Senate back.
"It's a 'Gimmie'" – The Republican's easiest pick-up is
likely to be in the State of Montana where the
long-time Democratic incumbent Max Baucus left to become Ambassador to China.
Republican Rep. Steve Daines leads Democrat Lt. Gov. John Walsh by 14
percentage points in the latest poll from Rasmussen Reports.
"Pryor Record" – By all rights, Senator Mark Pryor (D-AR)
ought to be a shoo-in for reelection. He has a famous name in Arkansas, where his dad David Pryor also
served as Senator and Governor. But Mark Pryor's unwavering support for
President Obama's Affordable Care Act, has left him vulnerable. Most polls have
Pryor tied with Rep. Tom Cotton (R-AR), in a state that Republicans have
carried in every Presidential election since 2000. Bill Clinton's home state
turns more to the right every year.
"Georgia
on My Mind" – As mentioned earlier, Republicans cannot get too cocky or
overconfident about their chances of taking control of the Senate. Nate Silver
only has them winning by one seat right now and admits a surge by Democrats
could keep them in charge. The real race to watch is in Georgia, where
several Republicans are vying to succeed retiring Senator Saxby Chambliss,
including a sitting Congressman and a former Governor. The Democratic opponent
will be Michelle Nunn, daughter of legendary U.S. Senator Sam Nunn. She even
spent time working for the Bush family's foundation, so she can make bipartisan
claims in a state where it could make a difference.
"The Wild Cards" – I've specifically addressed some of the
key races, but there are several other states to watch that could turn the
tide, including West Virginia, Michigan, Alaska and South Dakota. This is
going to be a wacky year, so hang on tight!
"The Stakes" – Control of the Senate might help end gridlock
and divided government on a lot of issues, including long term budget matters
and immigration reform. President Obama might work to sign compromises on both of
those issues as part of his lasting legacy, as he becomes a lame duck. But even
if the GOP takes control of both houses of Congress, not much will happen with
Obamacare. That's because the President can veto any major overhauls to his
signature piece of legislation, and Republicans won't have big enough
Congressional majorities to override his vetoes.
Who is leading in your state? Let us know your picks by
clicking the comment button at www.MarkCurtisMedia.com.
© 2014, Mark Curtis Media, LLC.
Photo courtesy: U.S. Senate