ABC6 Honors: Civilian soldier who searches for missing people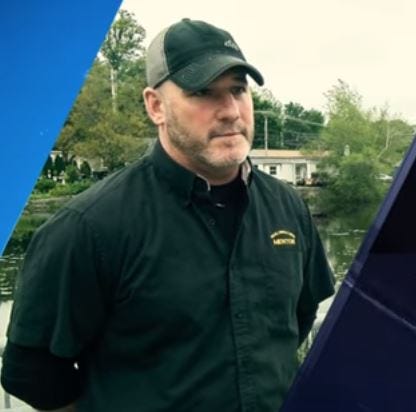 PROVIDENCE (WLNE) — When people go missing in Southern New England it's only so long before law enforcement has to call off their search.
That often leaves the family of the missing person feeling hopeless.That's when civilian soldier Bill McIntosh steps into action. He has recently made it his mission to bring these families closure. And he will stop at nothing to make it happen.
He has been an integral part of four recent searches for missing local people: Patti Pendleton, who got lost on a hike in Arcadia Management Area; TJ Allen, who police say was killed by a friend in the woods of Sterling, CT; Michael Doherty, who wandered off after a party in Franklin, MA; and John Benevides, who was found in the Pawtuxet River in Coventry.
McIntosh is the one who spotted Benevides' body in the river after search crews combed the area for nearly two weeks. He was within a circle McIntosh had marked on a map before heading into the field.
He learned topography, mapping and compass work while in military college at Norwich University. A semi-pro hockey career took him off the military path for years, but now McIntosh trains aspiring elite members of the Navy, including the SEALs.
"It was an honor to help mentor young men that are planning to serve our country and it kind of brought me full circle. It allowed me to come back and serve the military in a different way," said McIntosh.
But one day he saw the opportunity to do more with his unique skill set. It all started with Patti Pendleton.
"I was watching Mike Pendleton make a plea for help on the news and I looked at my wife and said, 'I'm going to get up off the couch, honey, and I'll be back in a few hours,'" said McIntosh.
He found Pendleton's two dogs she had taken with her on her hike. They were alone in Arcadia Management Area, but finding them eventually led McIntosh to Pendleton.
McIntosh says all four searches he has helped with so far have followed a pattern.
"All four searches, the individuals went in a circle. They were inside the circle of what they were doing. They were hiking in a circle, they were spending time in that circle, or they got lost and were coming back to the beginning point of where they started," said McIntosh.
He says it's human nature to travel in circles. So McIntosh keeps it simple by searching within that natural circle. To find out what each missing person's typical circle may be, McIntosh talks with their family.
"I'm a real estate agent and a family man, I'm a dad, I'm a husband, I'm just like them," said McIntosh. "I'm just a civilian, so I get to talk with them and get them to talk with me about their child or their mother."
He can't do it alone though. McIntosh says they always need more volunteers to search for missing people.
"Don't sit on the couch and talk about it, don't speculate, don't go on Facebook and speculate about what you think happened to the individual. It doesn't do anyone any good. Action, as they always say, speaks louder than words," said McIntosh.
If you would like to get involved or just get updates on missing people in the area, you can send a request to join the New England Search and Rescue group on Facebook.
©WLNE-TV / ABC6 2017