ABC6 hosts free skin cancer screenings at local beaches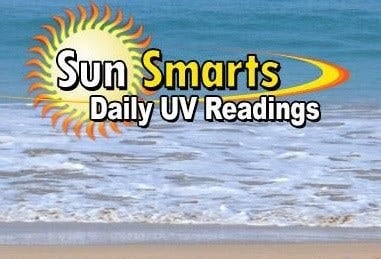 By Alana Cerrone
ABC6 and HealthSourceRI are teaming up with local organizations to offer free skin cancer screenings at Rhode Island beaches this summer.
As part of the 'SunSmarts' program, beachgoers can take advantage of free screenings by dermatologists and dermatology residents affiliated with University Dermatology.
Screenings are first come, first served and participants are asked to wear their bathingsuits. Here are the 5 screenings taking place this summer:
Friday, July 11 – 12:30 p.m.-2:30 p.m. at Easton's Beach (First Beach), 175 Memorial Blvd, Newport, RI 02840
Friday, July 18 – 12:30 p.m.-2:30 p.m. at Roger W. Wheeler Beach (Sand Hill Cove Beach), 100 Sand Hill Cove Road, Narragansett, RI 02882
Sunday, July 27 (Governor's Bay Day) – 12:30 p.m.-2:30 p.m. at Scarborough Beach, 970 Ocean Road, Narragansett, RI 02882 *FREE PARKING at all state beaches on Bay Day*
Friday, August 15 – 12:30 p.m.-2:30 p.m. at East Matunuck Beach, 950 Succotash Road, South Kingstown, RI 02881
Friday, August 22 – 12:30 p.m.-2:30 p.m. at Sachuest Beach (Second Beach), 474 Sachuest Point Road, Middletown, RI 02842
ABC6 is offering these free screenings in collaboration with The Partnership to Reduce Cancer in Rhode Island, Rhode Island Department of Health, Lifespan's Comprehensive Cancer Center, Rhode Island Department of Environmental Management, Women & Infants Hospital, University Dermatology, Inc., Walgreens, and the American Cancer Society.
© WLNE-TV 2014