ABC6 Pick of the Litter – Maggie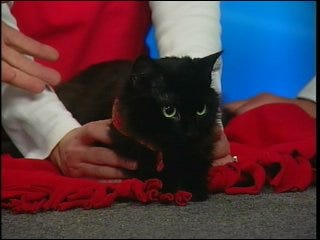 Here's this week's Pick of the Litter, Maggie. Maggie had been taken in by someone who owned other cats, but Maggie didn't exactly get along with them. Now, she's looking for a good home.
Dr. Finocchio also discusses some of the dangers for pets around the holidays.
Find out more by contacting the RISPCA @ 401-438-8150