ABC6 Pick of the Litter – Peanut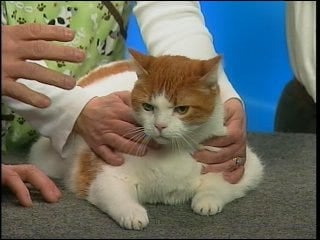 This week's Pick of the Litter is Peanut, a sever year-old cat who's a bit overweight, coming in around 20 pounds. He's looking for someone who could help him trim the fat in the new year.
Also, Dr. Finocchio updates us on Ichabod, a rescue we featured last week on ABC6 News.
Learn more at the RISPCA website.