ABC6 Pick of the Litter – Ruby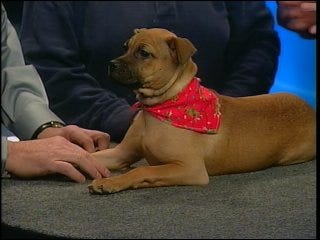 This week's Pick of the Litter is Ruby, one of seven puppies confiscated by the RI SPCA at just one week old. Now, several weeks later, Ruby is looking for a good home.
Dr. Finocchio also spoke about a new program called Paws To Consider. Learn more at the RISPCA website.