ABC6 Stormtracker Weather Online
Forecast: Thursday, March 26, 2020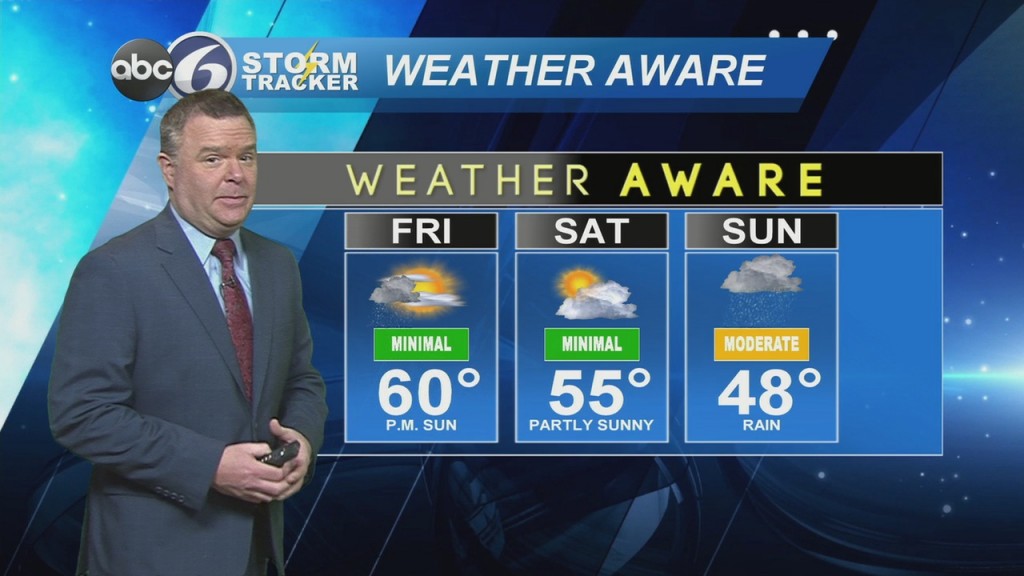 Increasing clouds tonight. Around 40°.
A few showers tomorrow morning, sun for the afternoon. Northwest winds 5-10 MPH should help all locations close in on 60° by the afternoon. Friday night, mostly clear. Low to mid 30s.
Saturday, sun to start, clouds for the afternoon. Mid-50s. Saturday night, rain after midnight. Around 40°.
Sunday, rain. Upper 40s. Sunday night, rain likely early, cloudy overnight. Around 40°.
Monday, mostly cloudy. Low to mid 50s. Monday night, low 40s with partly cloudy skies.
Tuesday through Wednesday, periods of sun, periods of clouds. Low 50s during the day, upper 30s at night.
ABC6 Stormtracker, Jeff Desnoyers
Email: jdesnoyers@abc6.com