ABC6 Stormtracker Weather Online
Forecast: Wednesday, February 26, 2020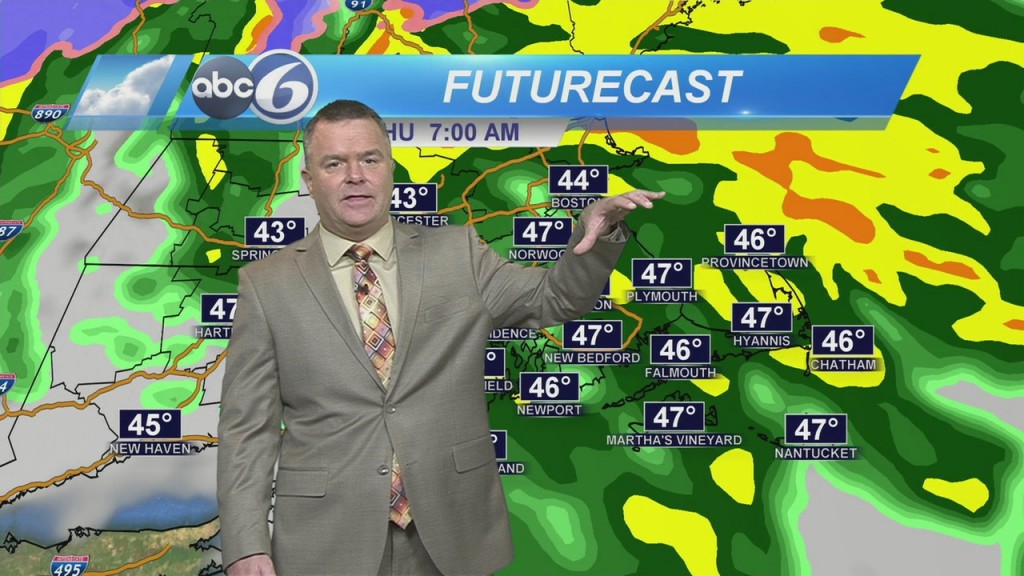 Rain tonight, mainly after midnight. Areas of fog, increasing breeze by daybreak. Around 40°. Rain will be heavy at times, a few rumbles of thunder possible.
Thursday, morning rain, a few thunderstorms. Breezy, gusts 30-35 MPH. Rain will end by late morning, some sun expected for the afternoon. Temps reach 50° by noon, but drop to the low 40s by evening. Thursday night, mostly clear, colder and breezy. Gusts 25-30 MPH. Temps in the Mid 20s.
Friday, sunny, breezy and cold. Upper 30s. Feel like temps around 30°. Mid 20s and clear Friday night.
Saturday through Monday…sunny. 30s to near 40°, overnight lows in the 20s.
Tuesday and Wednesday, a chance of rain both days. Temps in the 50s.
Stormtracker Meteorologist Jeff Desnoyers
Email: jdesnoyers@abc6.com