ABC6 Stormtracker Weather Online
Forecast: Tuesday, March 3, 2020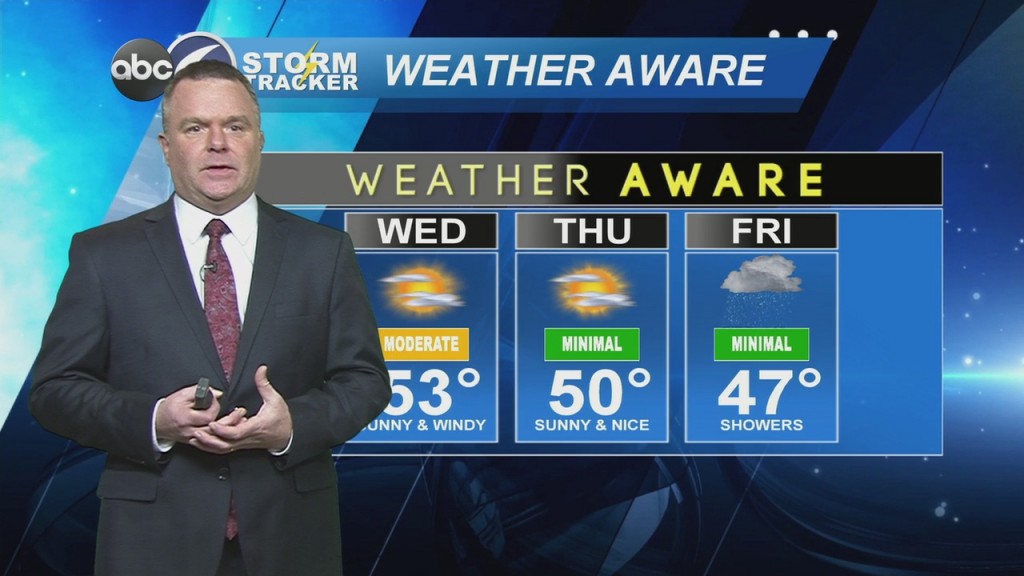 Rain, possible thunder, areas of fog tonight. Mid 40s. Increasing winds by morning with gusts to 30 MPH.
Wednesday, sunny, mild and windy. A Moderate Weather Awareness day for tomorrow. Wind gusts 40+ MPH possible. Temps in the low 50s. Wednesday night, decreasing winds and a touch colder. Low temps fall back into the mid 30s.
Thursday, a nice combination of sun and less wind. Around 50°. Thursday night, increasing clouds. Mid 30s.
Friday, rain showers likely. Mid to upper 40s. Friday night, rain showers may mix with snow showers as a strong coastal low swings far enough away from the area that only fringe impacts expected for the area. Wind will increase by morning. Around 30°.
Saturday, sunny and breezy. Low 40s. Gusts to 35 MPH. Going the parade in Pawtucket? Seasonable temps, plenty of sunshine with the winds making it feel like 30s around noon. Saturday night, partly cloudy and colds. Mid 20s. Jump those clocks ahead 1 hour! Daylight Saving Time Begins!
Sunday, enjoy an extra hour of sun! Plenty of sun for the day and not too shabby with the temps either, around 50°. Sunday night, a few clouds. Mid 30s.
Monday, sunny and nice! Mid 50s
Partly sunny Tuesday, Low to mid 50s.
ABC6 Stormtracker, Meteorologist Jeff Desnoyers
Email: jdesnoyers@abc6.com