ABC6 Stormtracker Weather Online
Forecast: Friday, March 6, 2020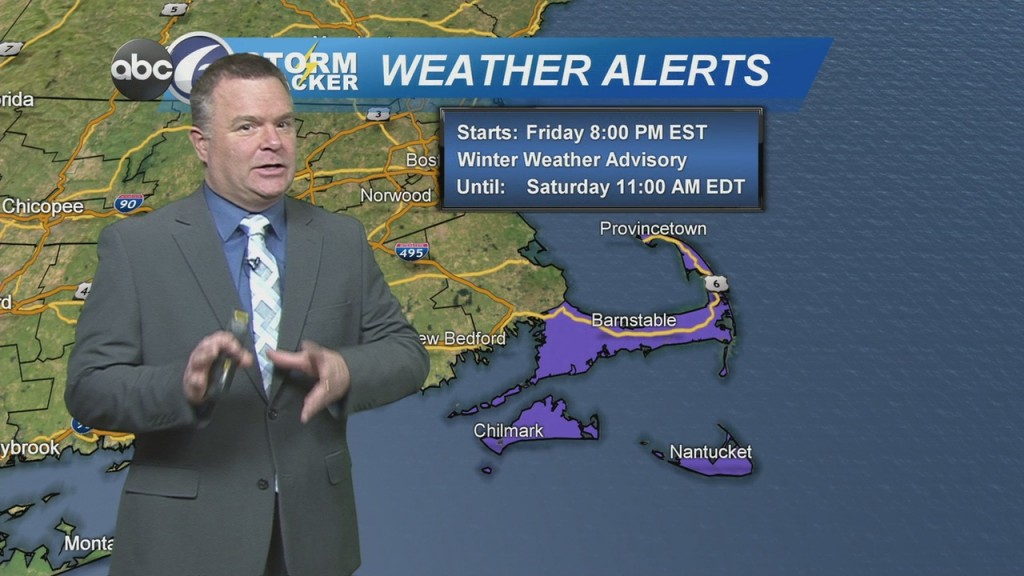 Light rain changing to light snow overnight. Coating to an 1″ for mainly grassy surfaces. Cape Cod & Islands will have a higher chance for snow accumulations. Winds, a big issue overnight. Increasing to 15-25 MPH out of the Northeast with gusts up to 50 MPH. Nantucket and Cape Cod have the possibility of gusts to 70 MPH. Temps around 30°. The ABC6 Stormtrackers with a moderate weather awareness for tonight for the strong winds.
Saturday, another moderate weather awareness day with winds remain strong through the morning. Gusts likely to 45 and 50 MPH through noon, winds will ease during the afternoon. After some morning clouds, plenty of sunshine for the afternoon. Low 40s, but blustery conditions expected. Feel like temps in the 30s. Saturday night, fast forward the clocks an hour, Daylight Saving Begins. Clear skies. Mid to upper 20s.
Sunday, sunny and nice. Low 50s. Enjoy the extra hour of evening sunshine! Sunday night, mostly clear and not as cold. Upper 30s.
Monday, sunny and warm. 60s inland, 50s at the coast. Monday night, cloudy. Low 40s.
Tuesday, after rain showers. Mid to upper 50s. Tuesday night, scattered rain showers early. Low 40s.
Wednesday, partly sunny. Low to mid 50s.
Thursday, afternoon rain showers. Upper 40s.
Friday, chance of rain showers. Mid to upper 40s.
ABC6 Stormtracker, Jeff Desnoyers
Email: jdesnoyers@abc6.com