ABC6 Stormtracker Weather Online
Forecast: Monday, March 16, 2020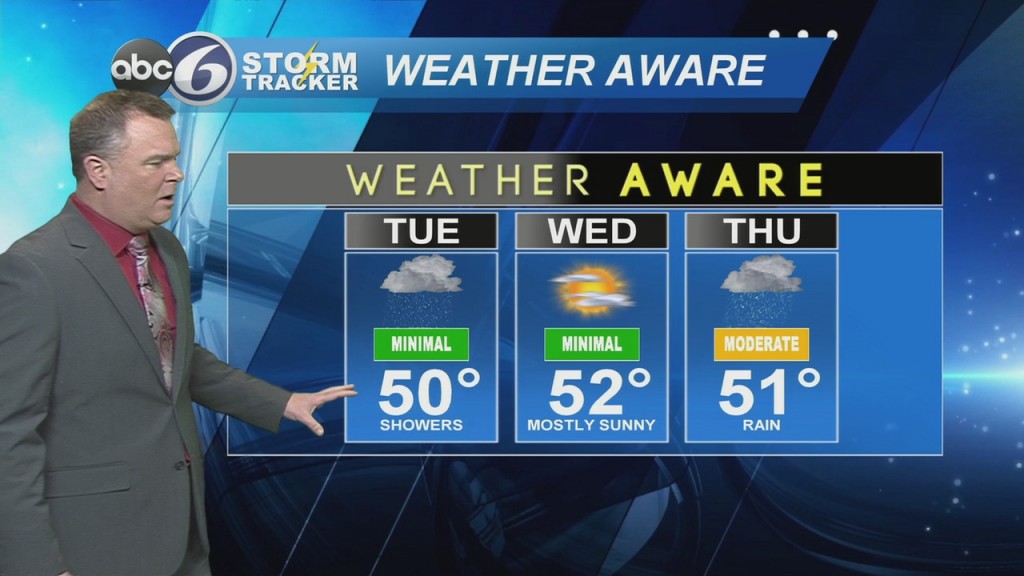 Increasing clouds tonight, temps drop to around 30° by midnight and then slightly rise by daybreak into the low to mid 30s.
St. Patrick's Day, occasional showers. Near 50°. Tuesday night, clearing. Mid-30s.
Wednesday, sunny and nice. Low 50s. Wednesday night, increasing clouds. Showers by daybreak.
Thursday,  rain likely. Around 50°. A MODERATE WEATHER DAY for the potential of more in the way of steady, heavier rainfall. Thursday night, lighter showers remain in the forecast. Low to mid 40s.
Friday, showers early, sun for the afternoon. A breezy and very warm day. Near 70° inland, low 60s coast. Friday night, partly cloudy. Low to mid 40s.
Saturday, a mix of sun and clouds. Low 50s.
Sunday, mostly sunny and cooler. Low to mid 40s.
Monday, sunny. Near 50°.
ABC6 Stormtracker, Jeff Desnoyers
Email: jdesnoyers@abc6.com