ABC6 Stormtracker Weather Online
Forecast: Wednesday, March 18, 2020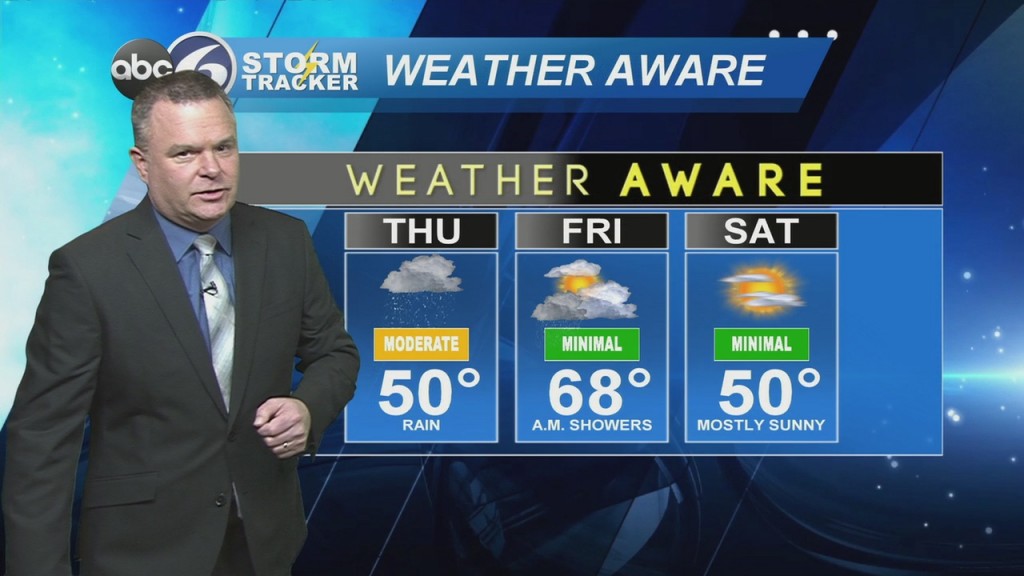 Increasing clouds with rain by daybreak. Around 40°.
A MODERATE WEATHER DAY for tomorrow with rain that will be heavy at times. Near 50°. Thursday night, after a lull with the rain fall for late afternoon and evening, another round of showers for Thursday night into Friday morning. Low to mid 40s.
Friday, morning showers, afternoon clouds with a few peeks of sunshine. 60s for all, but a few 70s if we can get a few hours of sun. Coast will be cooler, 60s regardless of sun or clouds. It will also be a breezy day with gusts 20-30 MPH. Friday night, still one more rain shower opportunity Friday evening, otherwise partly cloudy. Low 40s.
Saturday, besides a few early cloud…it will be a mainly sunny day. Around 50°. Saturday night, clear and colder. Mid to upper 20s.
Sunday, mostly sunny and cool. Low 40s. Sunday night, another clear and cold night. Mid-20s.
Monday, plenty of sun through early afternoon before a few clouds arrive late day. Upper 40s to near 50°. Monday night, cloudy. Upper 30s.
Tuesday, showers likely. Near 50°. Tuesday night, showers. Mid to upper 30s.
Wednesday, a mix of sun and clouds. Low 50s.
ABC6Stormtracker, Jeff Desnoyers
Email: jdesnoyers@abc6.com