ABC6 Stormtracker Weather Online
Forecast: Tuesday, February 25, 2020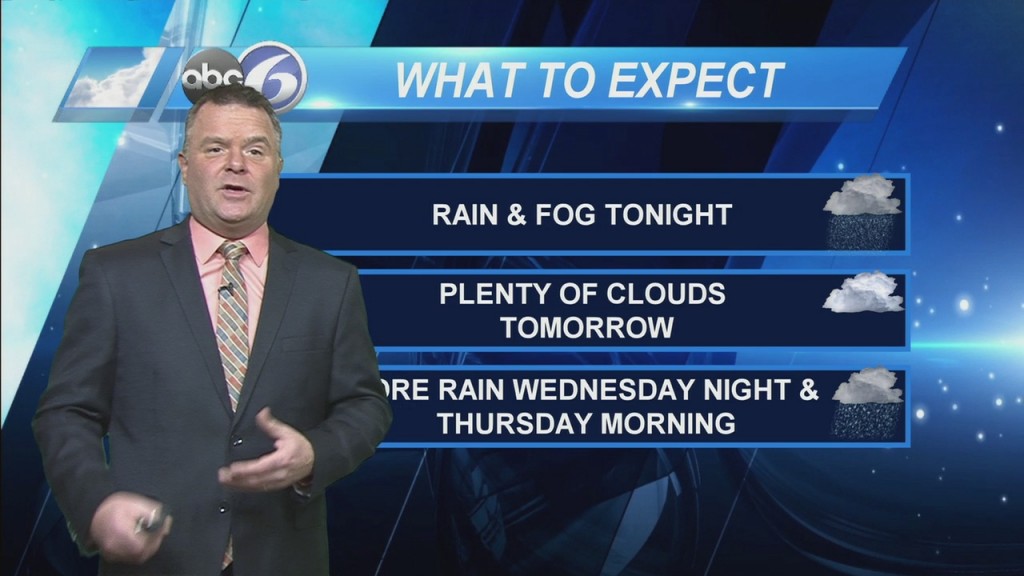 Periods of rain. Patchy fog overnight. Around 40°.
Wednesday, mostly cloudy with a few showers. Patchy fog. Near 50°. Another around of rain Wednesday night. Areas of fog. Around 40°. Thursday, rain for the morning, some sun by late afternoon. Near 50°. Increasing winds late-day. Thursday night, breezy, clear and colder. Mid 20s.
Friday through Sunday, sunny and colder. High temps in the 30s, overnight lows in the 20s. Still a bit breezy Friday.
Monday, sunny. Around 40°.
Tuesday, a chance of rain. Near 50°.
Jeff Desnoyers, ABC6 Stormtracker Meteorologist
email: jdesnoyers@abc6.com