ABC6 Stormtrackers Weather Online
Forecast: Thursday, March 12, 2020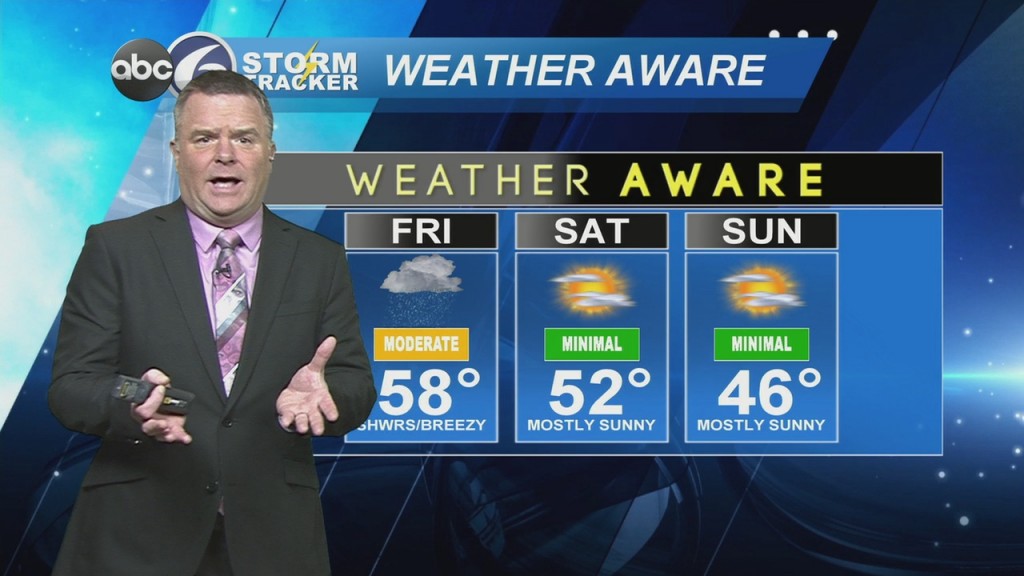 Clouds tonight, showers by daybreak. Around 40°.
Showers and breezy Friday. A MODERATE Weather Aware day. Showers for the morning commute and rain will continue through 3 P.M. Increasing winds during the morning with gusts for the afternoon 30-35 MPH. Winds will shift from southeast to southwest during the day. Friday night, besides an isolated shower early, most of the night is dry with clearing skies. Around 40°.
Saturday, sunny. Low 50s. Saturday night, a cold front will move across the area during the evening. A few clouds and cooler temps expected for the overnight. Low to mid 30s.
Sunday, sunny and cooler. Mid-40s. Sunday night, clear and cold. Mid to upper 20s.
Monday, sunny. Low to mid 40s. Monday night, increasing clouds. Low 30s.
Tuesday, a scattered showers expected for St. Patrick's Day. Low 50s.
Wednesday and Thursday, sunny and mild. Mid to upper 50s. Spring arrives 11:50 P.M. Thursday night.
ABC6Stormtracker, Jeff Desnoyers
Email: jdesnoyers@abc6.com