ABC6 Stormtrackers Weather Online
Forecast: Monday, March 23, 2020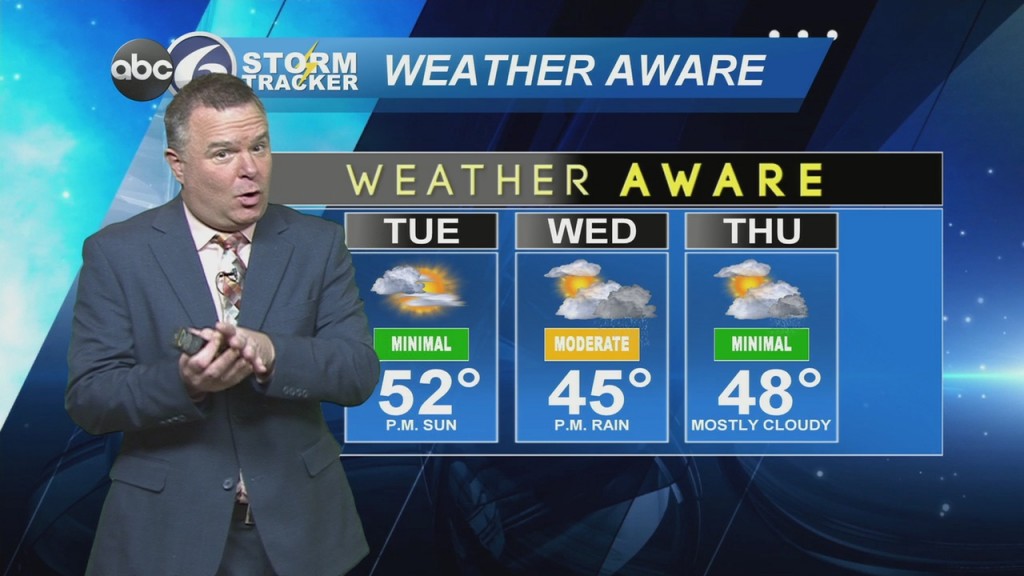 Rain and snow changing to all rain tonight. Rain will be heavy at times. A rumble of thunder possible. Breezy, with gusts to 25 MPH. Winds will shift from the East to the North by morning.
Tuesday, precipitation will already be East of the area, but clouds will be slow to clear. Looks like some sun for the afternoon is possible, but the clearing process will be a slow one. Temps around 50°. Tuesday night, mostly cloudy. Upper 30s.
Wednesday, mostly cloudy. Another round of rain arrives late-day/evening. Mid to upper 40s. Wednesday night, rain. Heavy a times. Upper 30s.
Thursday, mostly cloudy. A few spotty showers. Near 50°. Thursday night, mostly cloudy. Around 40°.
Friday, a mix of sun and clouds. Mid-50s. Friday night, partly cloudy. Around 40°.
Saturday and Sunday, a chance of rain both days. At this time, rain will be scattered, so not an entire day of rain either day. Just some showers to track at times. Mid to upper 50s.
Monday, partly sunny. Around 50°.
ABC6 Stormtracker, Jeff Desnoyers
Email: jdesnoyers@abc6.com