ABC6 UPDATE: Wheelchair Returned, but Shows Signs of Damage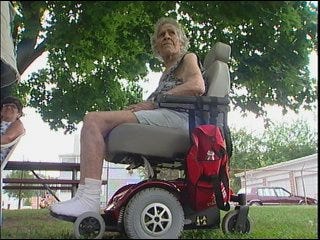 Saturday night, ABC6 News brought you the story of Emma King, a Cranston resident that had her wheelchair impounded.
The story had many ABC6 viewers leaving comments, and writing in e-mails, so we wanted to continue to follow up on the story.
As of 10 p.m. Saturday night, Emma had her wheelchair. ABC6 placed calls to Mayor Fung's office, ABC6 Anchor Mark Curtis also got involved by conducting interviews, as well as showing the wheelchair sitting on the impound lot.
According to both Mayor Fung's office, and Cranston Police, the entire situation was one big misunderstanding, and they were happy to fix the problem.
ABC6 Caught back up with Emma, and while she's glad to have the chair back, her family is now claiming that the chair has been damaged in the process…