ONLY ON 6: ABC6 Video Leads to Arrest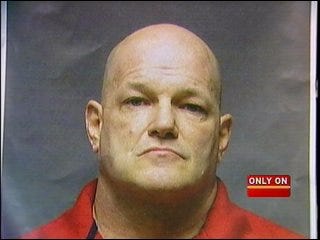 ABC6 News is tracking breaking developments in a story you'll see only on ABC6. A Johnston man accused of terrorizing his neighbors, has been arrested again for a scene caught only on ABC6 cameras on Monday.
Vincent Smith is now being charged with domestic assault, as a result of the way he treated his wife in on ABC6 video.
Smith already faces a civil rights complaint, filed by Rhode Island's Attorney General, along with charges of misdemeanor vandalism
Police say smith smashed a sliding glass door in his gay neighbor's condo, and then harassed another neighbor who has a bi-racial child by writing "KKK" on their door.
Smith tells ABC6 News that he is innocent.
Smith was brought before a judge Thursday afternoon to face a domestic assault charge. Smith was ordered held without bail as a violator in his first case.
Johnston Police are seeking a hate crime sentencing enhancement if Smith is convicted of the vandalism charge.
ABC6 News will continue to monitor this story.