ABC6 WeatherLab – Flooding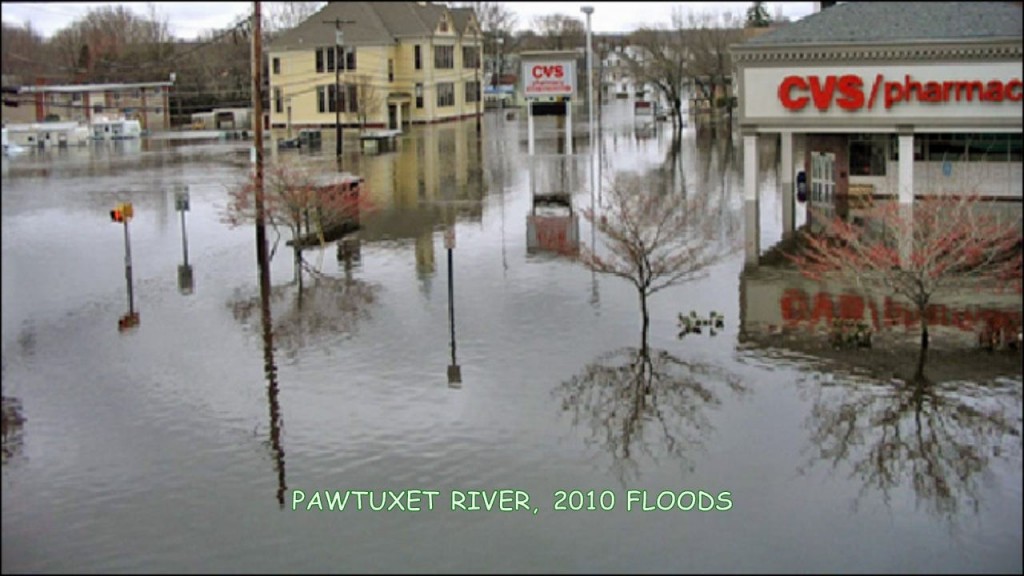 When it comes to flooding, you never want to let your guard down. Some people underestimate the power of a flood, and how fast you can be swept off your feet, or how fast your car can be swept away by roaring waters. As we head into Spring, we've already had some flooding across the region, thanks to the 3 to 6 inches of rain that fell over a 2-day period. And while floods can be a real nuisance, especially when you get water in the basement, it's likely that this early-spring flooding will get everyone better prepared for any future flooding as we head further into Spring.
Here in Southern New England, the main types of floods are flash floods, river floods and floods associated with storm surge, or coastal floods. Flash floods don't give us much time to prepare. As a matter of fact, flash flooding from heavy rain can occur within minutes of when the rain falls. Cars can be swept away in as little as 18 inches of flowing water on the road, and a person can be swept off his feet with just 6 inches of rushing water. So if you're ever in an area under a flash flood warning, know that it is a potentially deadly situation. First of all, don't drive if flash flooding is occurring nearby. But if you're caught driving while the flash flood occurs, never drive your car through a water-covered road. Drive to higher ground if possible or take an alternate route to reach your destination. Also, never let your children play near rivers, streams or ponds when flash flooding is possible. If your neighborhood is experiencing a flash flood, evacuate and get to higher ground. If that is not possible, get as high as possible, to the roof if need be. Urban areas are often more susceptible to flash flooding due to the rushing waters not being able to penetrate the concrete and asphalt.
River floods are also caused by too much rain, but they often happen over a longer time-period. They are more gradual, and usually easier to predict, than flash floods. But make no mistake, regular river floods can also be deadly, especially if roads become submerged in water. Remember never try to drive through a flooded road. Most flood deaths occur by people in automobiles trying to drive through a flooded road. This is particularly dangerous at night.
Flooding from Storm Surges can have a devastating effect on the southern New England Coast. Storm Surge flooding occurs when large tropical (or non-tropical) systems come close to the coast, causing water to build up on the coast, and spill inland. The destructive power of storm surges and large battering waves can result in loss of life, destruction of buildings, erosion of beaches and dunes, and damage to roads and bridges along the coast. Storm surges undermine building foundations by constant agitation of the water piled high by the persistent winds. The end result can be a complete demolition of homes and businesses. Be sure to follow your town's evacuation procedure when the situation warrants. And be mindful of the potential dangers that exist when returning to your flood-ravaged home. When flood waters recede, the damage left behind can be devastating and present many dangers. Floodwaters often become contaminated with sewage or chemicals. Gas leaks and live power lines can be deadly, but are not obvious at first glance. Proceed with caution.
You can always log on to www.abc6.com and click on weather for the latest information on flood warnings in our area. And remember: Turn Around, Don't Drown!
-Kevin Coskren, ABC6 StormTracker WeatherTeam