ABC6Stormtracker Weather Online
Forecast: Monday, March 9th, 2020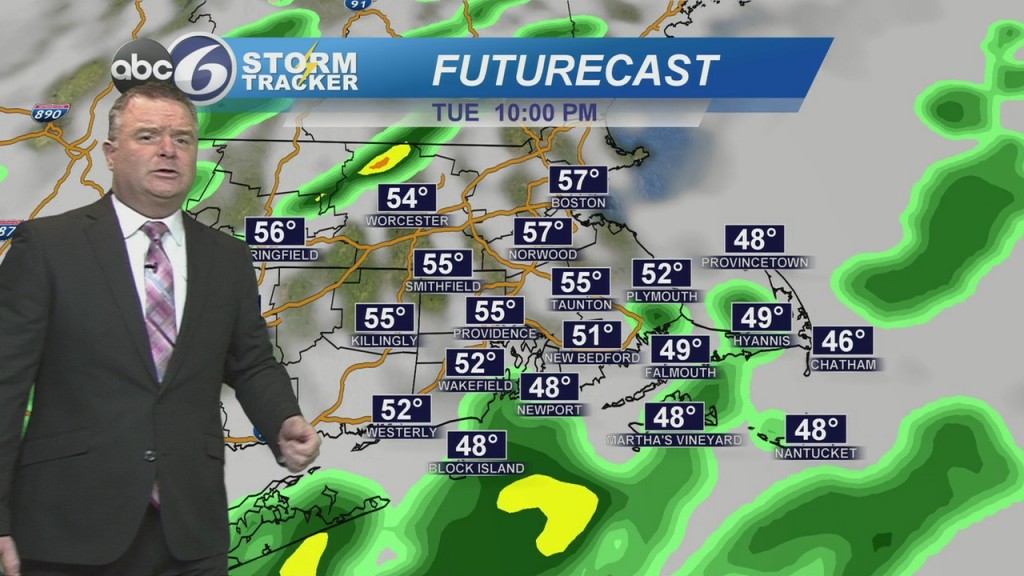 A few clouds tonight and mild after a record setting day at TF Green. (Old record 70° for the day, replaced by a high temperature of 72° today) Temps tonight in the mid to upper 40s. That is roughly what our high temperatures should be for this time of the year.
Tuesday, some sun, a bit more in the way of cloud cover….still mild. Low 60s inland, 50s coast. Breezy during the afternoon. Tuesday night, scattered rain showers. Mid 40s.
Wednesday, mostly sunny. Mid to upper 50s. Wednesday night, clear skies. Upper 30s.
Thursday, partly sunny. Low to mid 50s. Thursday night, partly cloudy. Around 40°.
Friday, scattered showers. Mild. Upper 50s to near 60°. Breezy during the afternoon. Friday night, showers end early. Low to mid 30s.
Saturday, mostly sunny. Low 50s.
Sunday, sunny. Mid to upper 40s.
Monday, a mix of sun and clouds. Mid 40s.
ABC6Stormtracker, Jeff Desnoyers